Based on the original PV series products, PV40-27BxxR2 Series features high efficiency, multiple protections, and ultra-wide input voltage. It improves the surge and EFT in EMC performance and has passed the reliability test of 1000 hours of high temperature & high humidity (temperature of 85℃, humidity of 85%) and 100,000 times of on-off switching test. What's more, the product complying with the EN62109 and UL1741 standards makes it safe and reliable, which can be widely used in photovoltaic, high voltage inverter, UPS, wind power applications, etc.
Advantages of high voltage input dc dc converter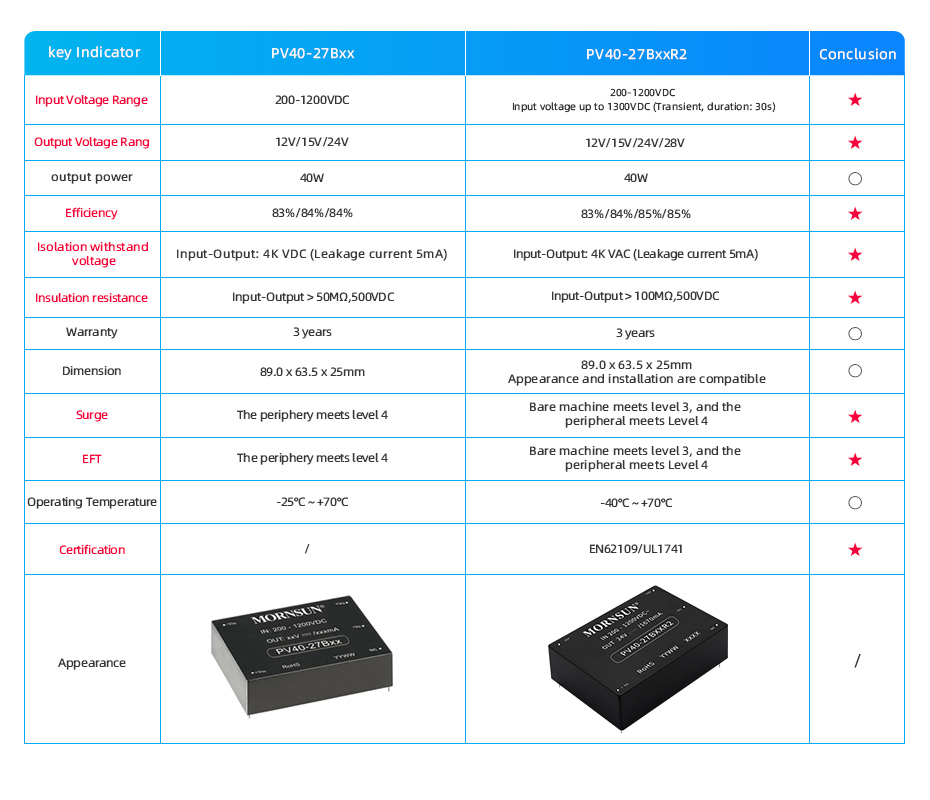 Applications of Mornsun high voltage high power dc dc converter
It is widely used in the photovoltaic industry, such as combiner box, PV tracking system, centralized inverter, group series inverter, PV energy storage, photovoltaic water pump system, and other equipment, as well as a high-voltage inverter, UPS, wind power application system, etc.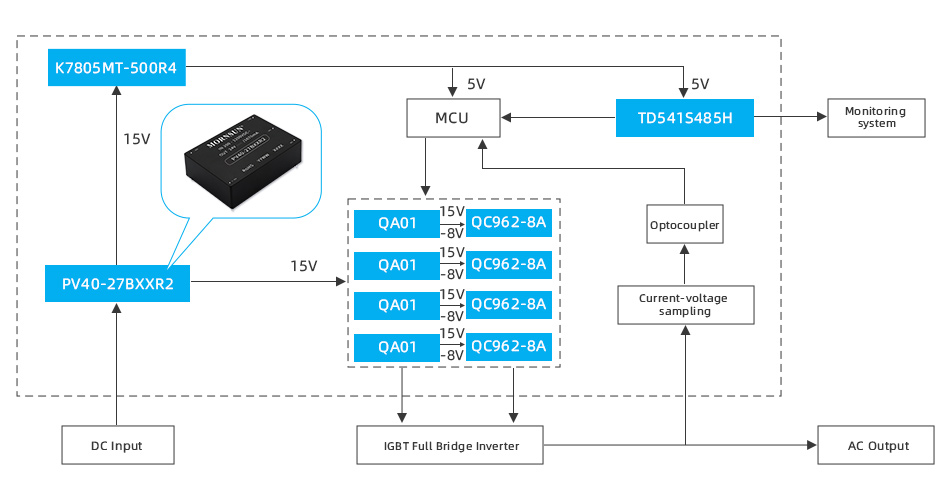 Features
Ultra-wide input voltage range: 200 – 1200V, Input voltage up to 1300VDC (Transient, duration: 30s)
Operating Temperature: -40℃ to +70℃
High isolation voltage of 4000VAC
High efficiency, low ripple & noise
High reliability, long lifespan
Input under-voltage protection, reverse input voltage protection, output short circuit, over-current, over-voltage protection
Meet 5000m altitude application
Comply with EN62109, UL1741 standards
For more information, please visit www.mornsun-power.com