Celebrates the achievement of True Pioneers.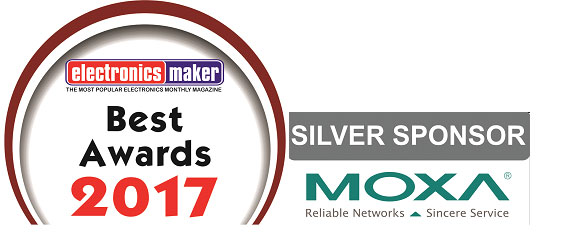 EM Media announced the winners of 3rd edition of EM Best of Industry Awards 2017 at an exclusive celebration on Thursday evening, September 14th at Hall 7, Pragati Maidan, New Delhi India that brought together industry leaders to celebrate excellence and leadership. We congratulate all the winners and wish all the best for their further success.
The 3rd annual EM Best Award provides a time and a place for industry executives to celebrate outstanding sector achievements. Designed to identify and reward companies/individuals who have demonstrated an unparalleled ability to succeed and have continually set standards of excellence, these awards will recognise leaders of the industry.
EM Best Awards started in 2015 with the aim of giving recognition to companies and individuals and provide them with a platform to showcase their achievements & product successes.
EM Awards selection criteria were based on the nominees having demonstrated leadership, product innovation, excellence in their field and effectiveness in addressing a need or defining a new market.
Electronics Maker worldwide audience selected the companies for nominations through online voting process. EM's editorial staff and Expert Advisory also take part in determining the final winners.
EM Award 2017 includes key electronics categories as IoT, Semiconductor, LED and Lighting, Solar and Power, Test and Measurement, Electronics Component, Automation, SMT, PCB, EMS and honors them for their innovations, excellence and leading performance in the industry. These awards will reflect organisation's particular focus and ensure the company with the core values of business success and innovation.
The honorable guests at the award ceremony:
Ashwini K Aggarwal, Chairman, India Electronics &Semiconductor Association[IESA]
Amit Kumar, DGM Operations, Intex Technologies
Charles Chen, General Manager, Moxa India
Vivek Sharma, Managing Director, STMicroelectronics, India
Dr Mamta Pant Abichandani, Head Public Affairs & Communication, Infineon Technologies India Pvt. Ltd.
Viral Bhulani, President, Ex-President – Indian Printed Circuit Association (IPCA)
N.K. Mohapatra, CEO, Electronics Sector Skills Council of India (ESSCI)
Bhupinder Singh, Chief Executive Officer, MM India

Key Participations From
Mobile Manufacturing,
Design And Development,
Semiconductor Manufacturing,
LED and Lighting Manufacturing
Power Supply and Energy,
SMT Equipment and Principals
WINNERS GALLERY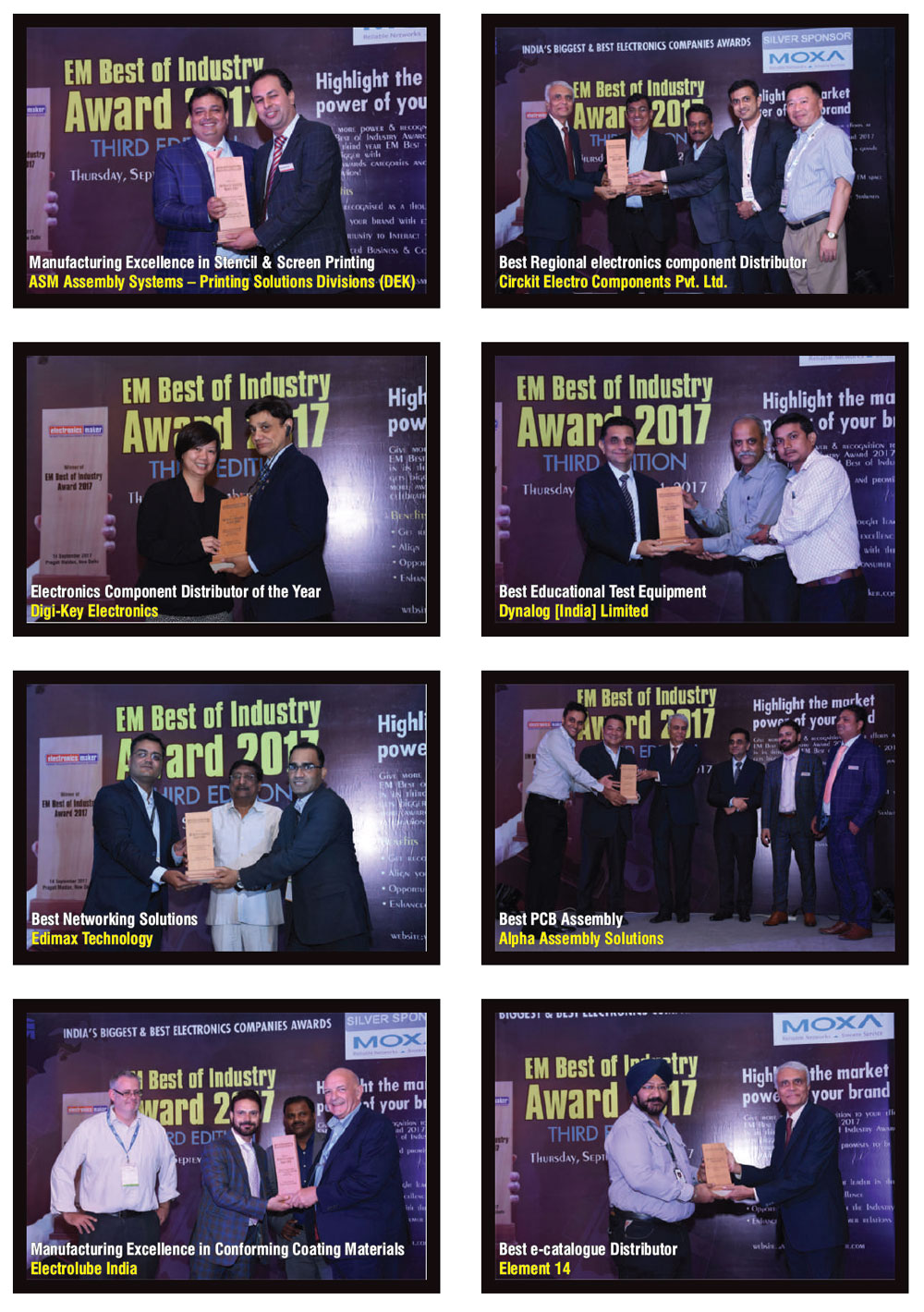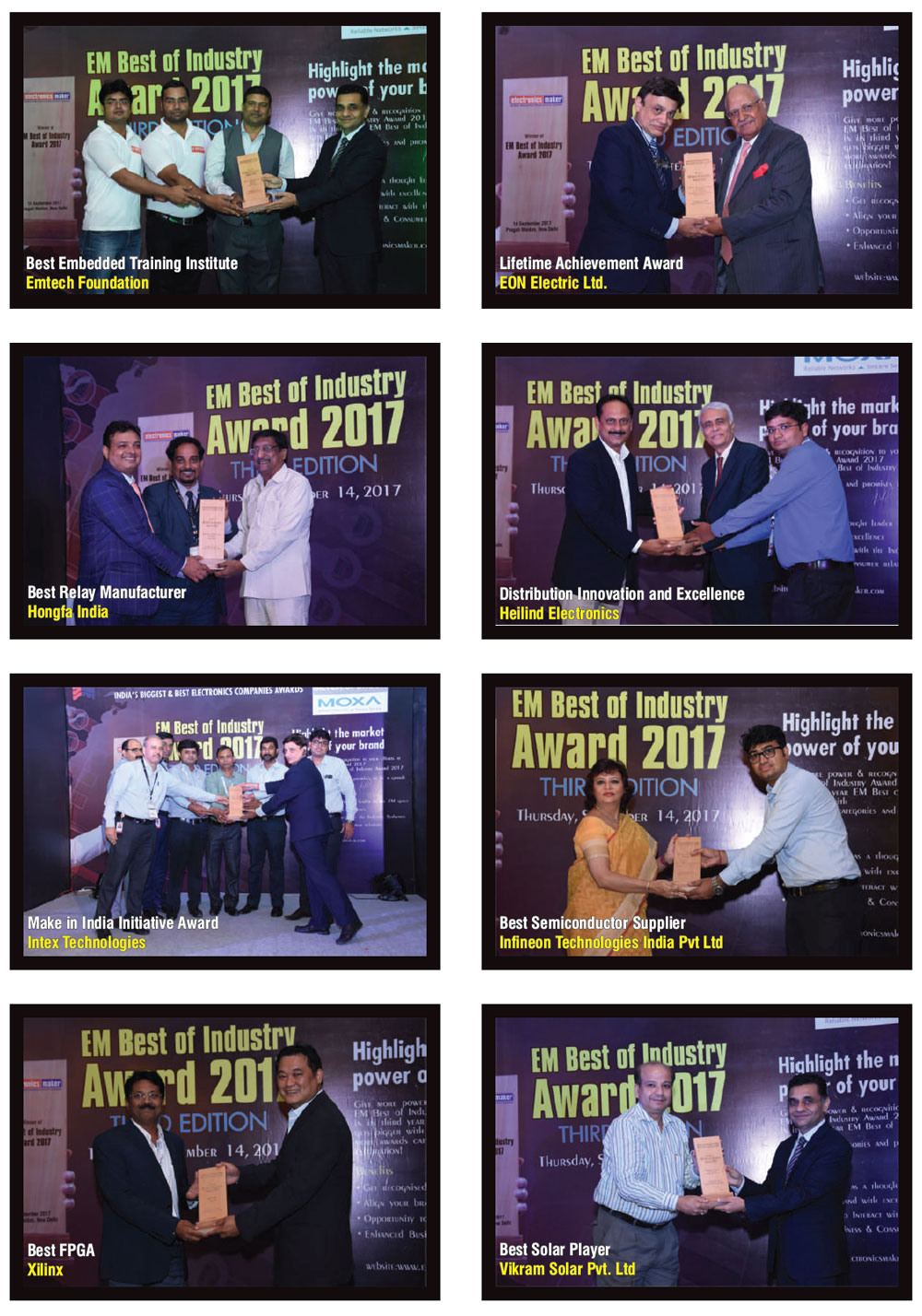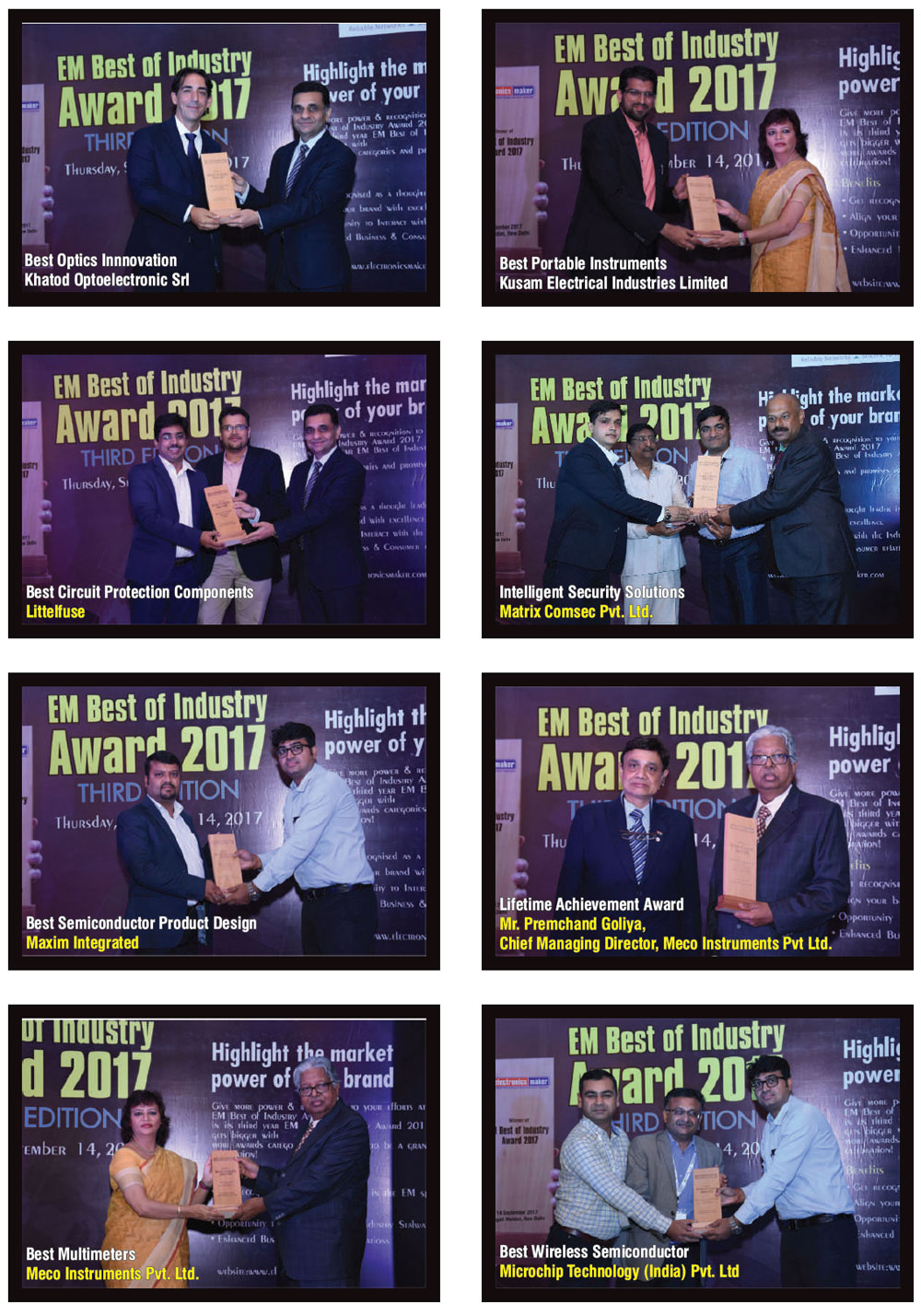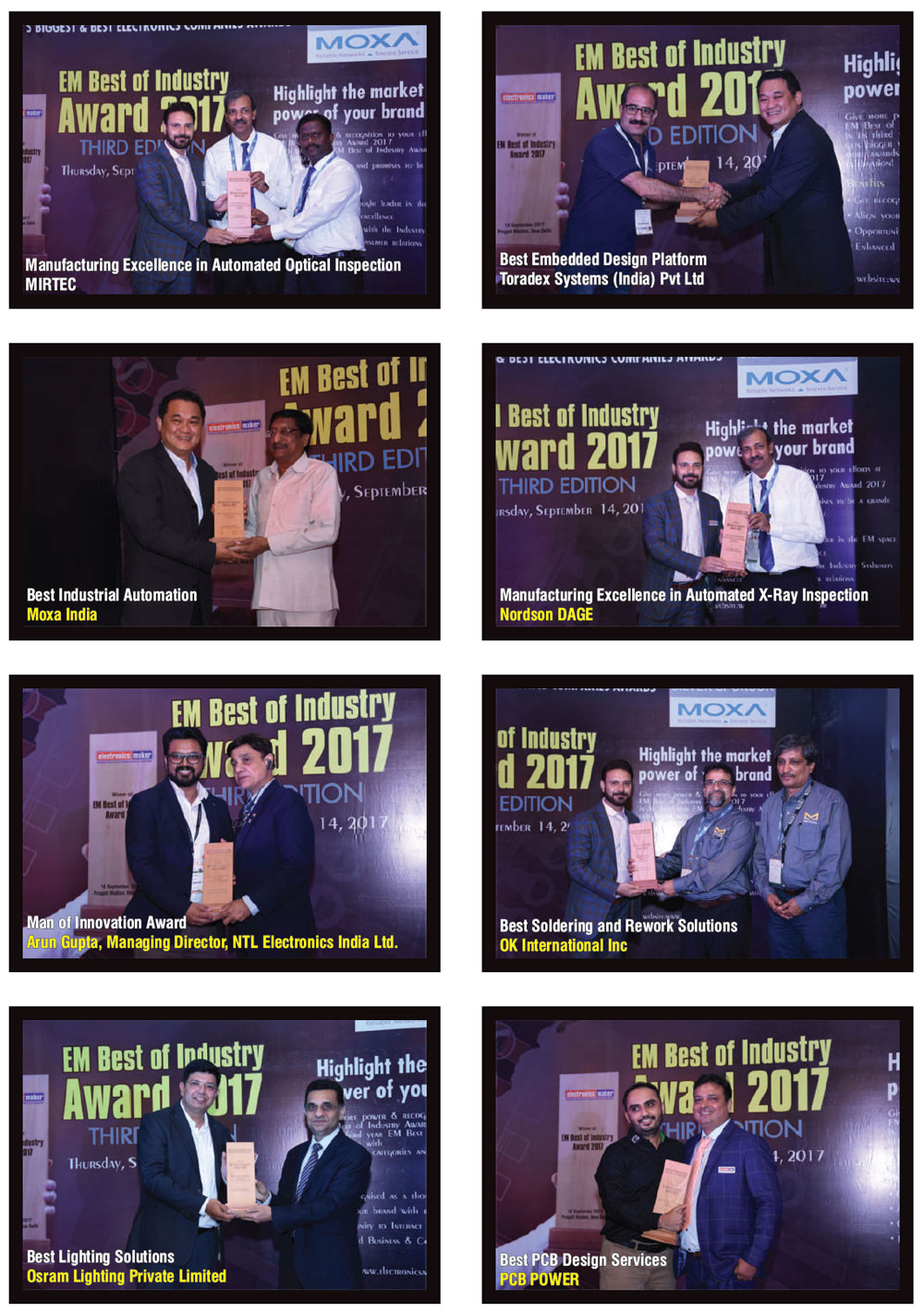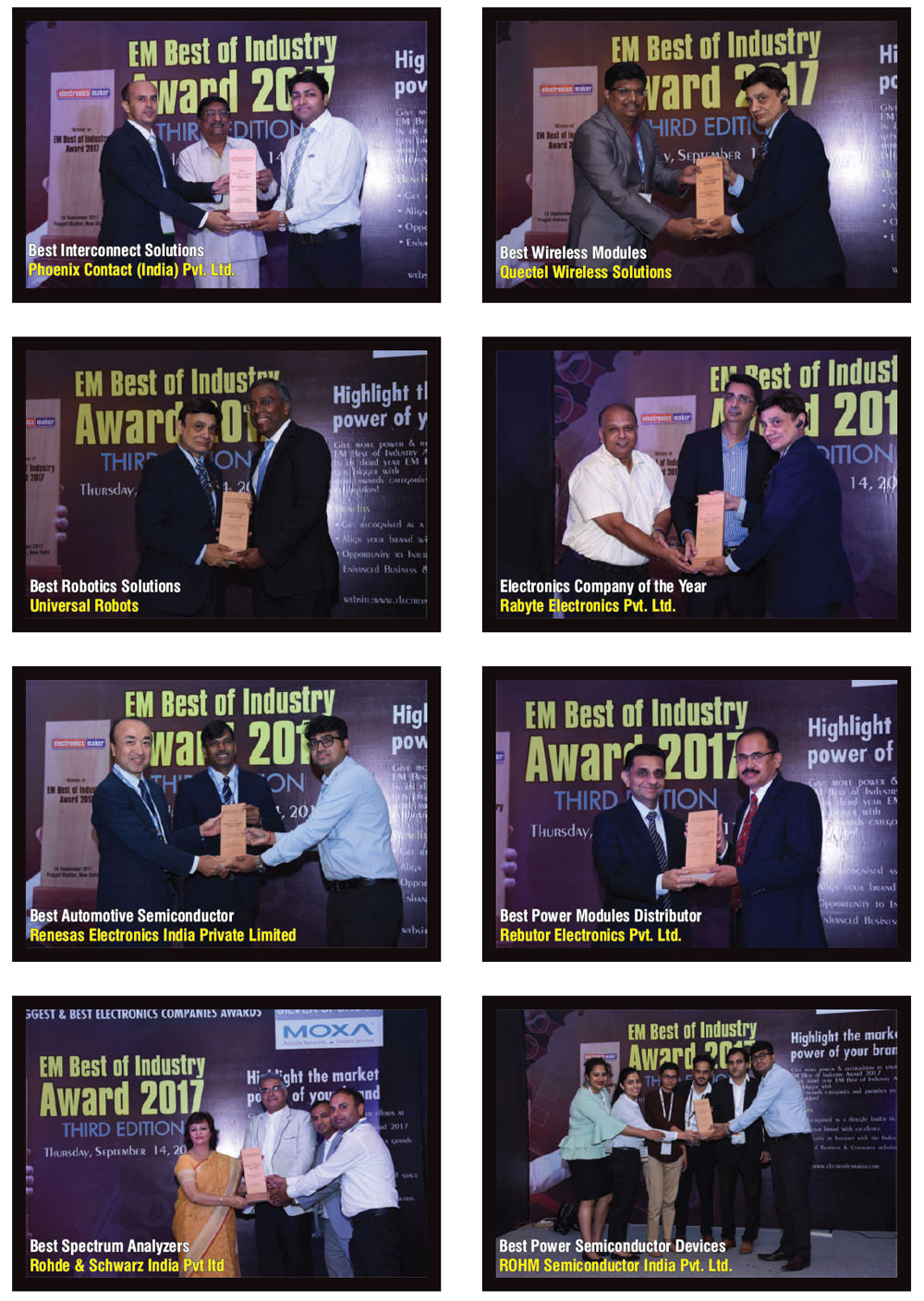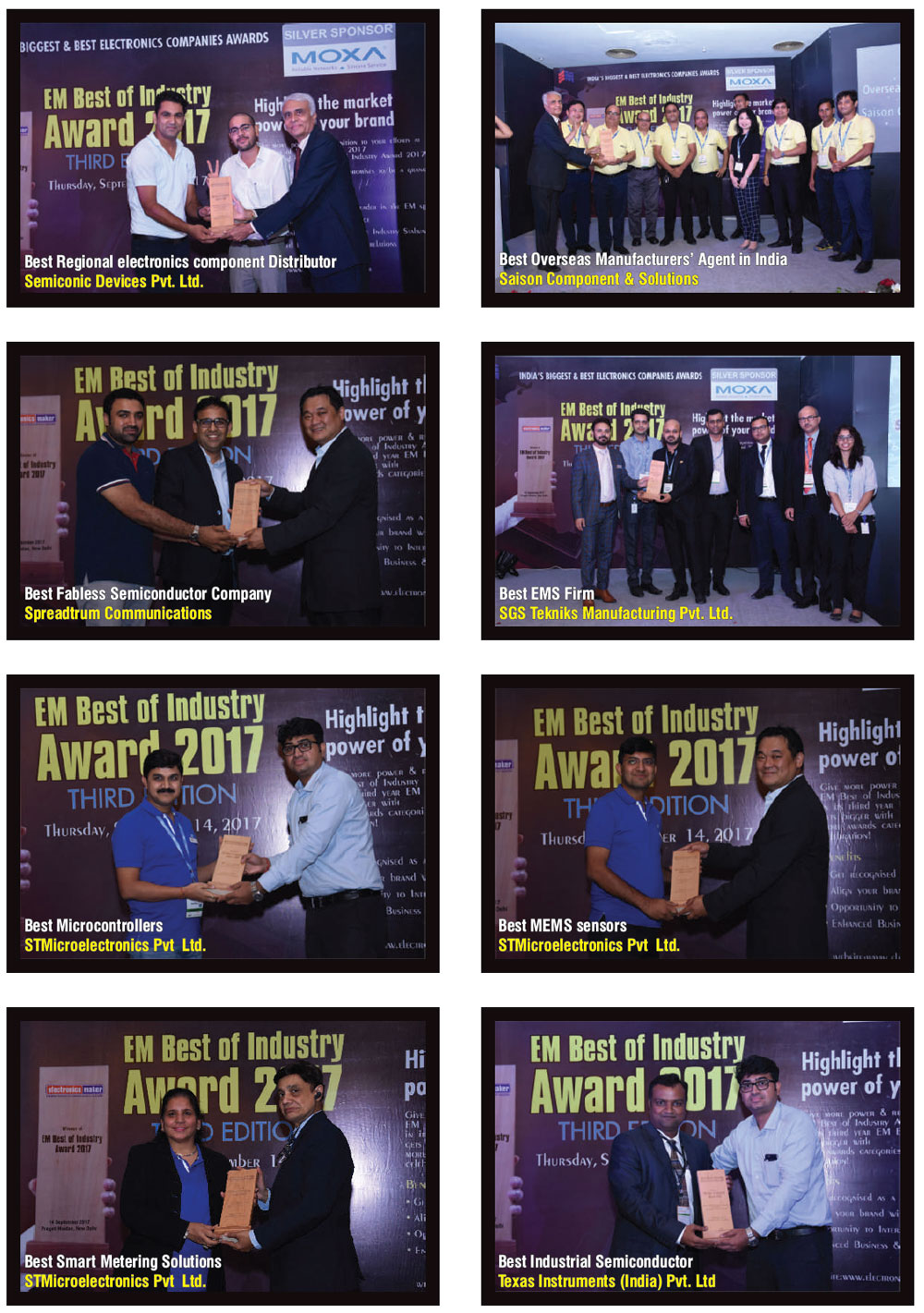 2018 Award Ceremony will take place in September 2018 at Bangalore. Sponsorship Opportunity Available, contact +91 9971819034