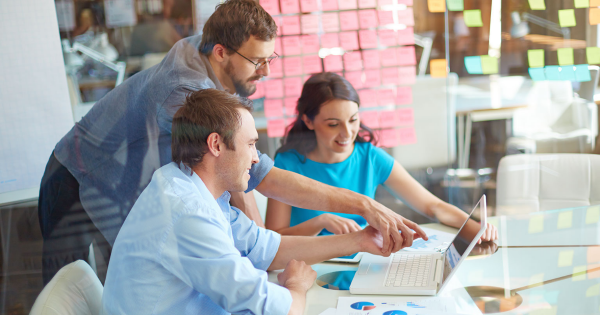 It's no secret that spending over a year in quarantine and doing things virtually has had a significant impact on multiple industries. In fact, new tech trends in response to the new normal are expected to hit the shelves in the coming year. To give you the scoop on some of these upcoming tech tools, here are three awesome trends you can expect to see in 2022.
1. Smart City Software and Technologies
Large cities across the U.S. are currently dealing with a massive housing shortage that's increasing the price of real estate. A single condo in an existing building in Manhattan, for instance, is $1.9 million on average. The good news is that the incorporation of smart city software and technologies could help to make construction, infrastructure, and more even more efficient to improve housing and create greater sustainability.
According to Forbes, smart technology is making its way into modern infrastructure. Beginning in 2022, software will be increasingly used to make cities more efficient and effective. Kalyn Sims, from Hexagon's Safety and Infrastructure Division, reports that smart cities would create more integrated services and greater sustainability because AI software would give departments and organizations the ability to share data seamlessly.
2. Hyperautomation in the Workplace
Hyperautomation is a method of rapidly identifying, vetting, and automating as many parts of a business as possible using artificial intelligence, technologies, tools, and platforms. According to Gartner's annual look at technological trends, hyperautomation is gearing up to be a hot trend in 2022. And for good reason. While a cold can last anywhere from 48 hours to 14 days, employees with COVID-19 can be out of work for weeks. Additionally, the pandemic's tragic loss of life has also led to a current labor shortage. Hyperautomation aims to fill that gap by speeding up business processes and improving work quality.
Ahmed Zaidi, from Accelirate, suggests that automation in 2022 can be expected to reduce the dependence on human labor for tasks that are more subjective. AI could also be used for document processing and natural language processing.
3. Greater Use of Cloud Technology
Hyperautomation in the workplace isn't the only impact that COVID-19 has had on industries. Because remote work is still necessary and likely to stick around, many companies in 2022 are expecting to adopt cloud infrastructures to enable employees worldwide to collaborate more easily. Of course, for cloud technology to be readily adopted, web server hosts will need to be nearby. Fortunately, the global web hosting services mart is expected to grow from $102 billion in value to $321.5 billion by 2025. The closer the server is to the city, the faster the Internet and technology.
Technology is always advancing to new and exciting heights, and 2022 is sure to see some fascinating finds. Keep an eye out for some of these upcoming trends to look forward to in the coming year.