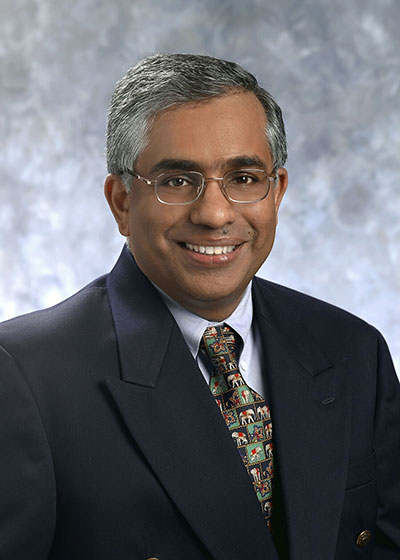 Interview with Mr. Ganesh Moorthy, COO and President, Microchip Technology 
How do you think the semiconductor industry has concluded the year 2018 and how has Microchip fared?
2018 was the tale of two halves for the semiconductor industry. The first half of the year was strong, although at a less torrid pace of growth than 2017. The second half of the year was weak and got weaker as the months went on. Trade and tariff disputes, increasing interest rates and economic weakness in China were among the key contributors for the weaker business environment in the second half of 2018.
Microchip continued with our acquisition strategy to complement our organic growth with the acquisition of Microsemi, which closed in late May. We continue to outperform the overall semiconductor industry.
What are Microchip's views on the global semiconductor industry in 2019?
As we start 2019, the weakness seen in the second half of 2018 has created uncertainty as to how business will unfold this year. The biggest unknown factor affecting business is the uncertainty as to how and when the trade dispute between the US and China will be settled.
What are Microchip business goals for 2019?
To outperform the industry growth rate whatever that ends up being, to introduce industry-leading new products and solutions, to continue to improve our gross and operating margins towards our long-term targets of 63 percent and 40.5 percent, respectively, and to complete a significant portion of the Microsemi integration goals we set for ourselves.
What will be the key products, applications and technologies to lead the industry growth in 2019?
Microchip is a broad-based solution provider for the industrial, automotive, aerospace/defense, consumer, computing/datacenter and communications infrastructure markets. We can't always predict how different end markets will grow, but we are well-positioned across multiple end markets to capitalize on whatever growth will be available.
What are the challenges Microchip and the industry will possibly face in 2019 and how would you tackle them?
The challenge for the industry is to navigate the uncertainty expected for some time until the demand environment becomes clearer. Our approach remains to manage for consistent growth and profitability (Microchip has been profitable for 112 consecutive quarters as of September 2018). We continue to invest in bringing innovative new solutions to the market, providing outstanding technical support to our clients, adding manufacturing capacity to support our customers' growth, providing individual products for as long as there is demand (customer-driven obsolescence) as a service to our customers, and utilizing value engineering where possible to address cost reduction requirements.
How will Microchip maintain its competitiveness in the market?
By continuing to invest thoughtfully in innovation (new technologies and solutions) in the same capacity that will be required when business strengthens, as well as supporting our clients to achieve their business goals utilizing our total system solutions and services.