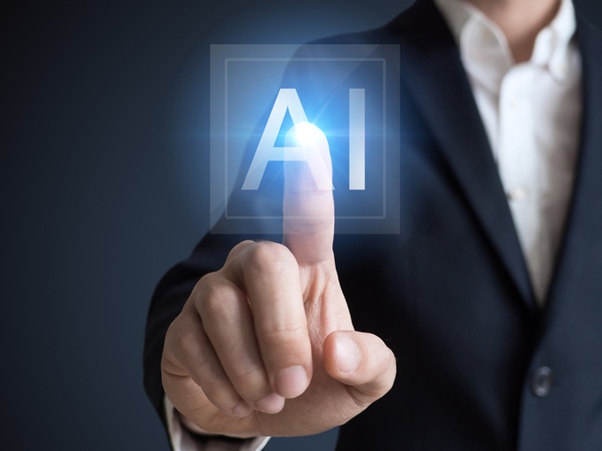 Man and machine are going to work more closely than ever before. Thanks to the advances in sensor and vision technologies and computing power, a lighter weight, mobile plug and play version of the robot has arrived on factory floors and warehouses worldwide—the Cobots or Collaborative Robots.
Collaborative Robots (Cobots) are meant to replace the human jobs that are either too repetitive or dangerous, allowing the human workers to focus on other important tasks.
IDC estimates that by 2018, 30% of all new robotic deployments will be smart collaborative robots that operate three times faster than today's robots and are safe for work around humans. Cobots are especially suitable for small and medium-sized companies, which account for 70% of global manufacturing, as they give human workers new tools to accomplish tasks more quickly, efficiently, and with greater insight than ever before.
They definitely have a positive effect on production. MIT researchers found that cobot-human teams were about 85% more productive than either alone at BMW. Last month, KUKA and SAP announced that they will work together around Industrial 4.0 and Industrial Internet of Things (IIoT) and collaborate in the areas of manufacturing, mechanical engineering and the automotive sector to promote the flexibility and automation of production processes. The impact of robotics is not just in the space of cobots, but also in other areas of IIoT. No wonder then, the estimate for global robotics industry is expected to exceed $151 billion by 2020.
The other interesting IIoT trends to watch out for are:
More industrial devices are on the Edge:
The edge of IoT is where the action is as it includes a wide array of sensors, actuators and devices that keep communicating with the network in real time. Edge computing represents a shift in computing where intelligence from the Cloud is pushed to the Edge, localizing decision-making and analysis. Since devices are at the Edge, they will not be affected by network latency and the reduced traffic will enable quicker response times by selectively relaying the appropriate data to the cloud. The Edge has more features and performs more functions than any other layer in the network topology.
Advanced Analytics, AI and Machine Learning become IIoT enablers:
Across industries, the application of advanced analytics, machine learning, and artificial intelligence is disrupting traditional approaches to manufacturing. Manufacturers can become more competitive by gaining predictive insights into production by using machine learning. By using advanced data analytics and AI, manufacturers can combine inputs from many sensors and comb through the data to find out any equipment failure and other potential problems. Over time, the technology will be able to enhance its ability to detect failures.
Leveraging Augmented and Virtual Reality:
Simulator-based training is an effective way of training factory staff. IIoT-enabled technologies such as gaming, augmented/virtual reality, 3D immersive and wearable devices can improve learning and help develop skills by replicating real-life plant scenarios. The applications include testing and validation of software, aiding in system migrations etc. This technology can help manufacturers understand how employees will react in worst-case scenarios and thus plan emergency procedures. Rockwell Automation's industrial chatbots, Amazon's Alexa and Microsoft's mixed-reality Hololens platform are all examples of consumer technologies being used in the industrial realm.
Digital Twins will be the new norm:
As IIoT grows, manufacturers will have to spend a lot of time testing new systems on the floor. While connected networks will help, creating digital twins of the products/services and testing them thoroughly in a virtual environment before going live also will help manufacturers avoid downtime problems and save them from committing actual resources. Besides, it will help them in fixing issues on the factory floor before going live and allow for continuous design and manufacturing improvements. The real-time data from integrated sensors can be used for analytic tasks like condition monitoring, failure diagnostics, prescriptive and predictive analytics. I think I would like a twin! It would be so cool to experiment on him.
Cybersecurity will become a must-have:
Nearly 96% of security professionals in organisations are expecting increasing cyber-attacks on IIoT infrastructure, according to a survey by Tripwire. While an overwhelming majority felt the need for enhancing the existing infrastructure, more than said they do not feel adequately prepared for such attacks. The recent global ransomware outbreak through the WannaCry virus, which wreaked havoc at dozens of NHS trusts and hit thousands of computers in 150 countries, underscores the need for strengthening cyber security across industries as the number of connected devices increase rapidly. Blob wonder why the authorities called the virus "WannaCry". Are they asking a question or suggesting the outcome?
Manufacturers should embrace the positive change that IIoT brings and integrate legacy assets with it. IIoT are the Transformers of the Next Decade and Blob feels the action has just started.
Trends Focus from Mr. Pratik Dhruv, Senior Technical Sales Engineer, Texas Instruments India and Mr. Anatya Vallabh, Technical Sales Engineer, Texas Instruments India.
The market for Industrial Automation products in India is expected to grow at ~11% CAGR over 2015-2020. There is a good demand expected from large manufacturing units of automotive, chemicals, FMCGs and also from government's focus on Make in India initiative. Indian companies are moving rapidly towards higher level of automation to de-risk from fluctuations related to labour and also be competitive and comply with global standards of quality and reliability.
The trends that Industrial automation industry is expected to experience in 2018 are:
Increase in installation and adoption of smart devices capable of communicating with each other within the factory and also with the cloud. The integration of control and information across the enterprise enables businesses to optimize their operations by connecting the plant, site, facility, and people.
Usage of energy efficient & real-time products to reduce overall cost of the operations and improve productivity.
As our factories become more sophisticated, the need to have an automation system that meets world-wide standards increases. This will drive the growth for products that comply with international standards like IEC and ISA. These standards mandate systems to be efficient, safe and secured.
These are driven by 2 factors as below:
Firstly, there is a need to achieve quality, consistency and reliability in manufacturing process. Because of errors inherent to human operation, a production line cannot rely entirely on manual labour to deliver uniform output.
Secondly, there is a need to monitor and control data at multiple points within a factory. This throws up opportunities for communication modules to build a network (wired/wireless) that integrates seamlessly with central system and the cloud. In order to have a robust, real-time, secured and safe network, industrial communication protocols like Profibus, Profinet and EtherCAT are gaining popularity and are expected to be integrated more and more into PLCs, Motor Drives, Actuators and HMI systems.
One of the key areas in which TI has been investing is TI designs which are subsystem designs with schematic, test data and design files. We have a repository of more than 2000 TI Designs on the TI website focusing on subsystems for PLCs, Human Machine Interface, Machine Vision, Robotics etc. enabling customers to get their products quickly to market. Industrial Automation requires control and communication and TI's diverse portfolio from processors, wireless connectivity to sensors and ADCs cover all application needs.
Integrated industrial communications support and software scalability across the entire portfolio with Sitara customers will allow customers to usher in new initiatives like Industry 4.0. Sitara processors support Industrial communication protocols like Profibus, Profinet and EtherCAT as well as dual PRU-ICSS for simultaneous multiprotocol support making it an ideal fit for PLC and Industrial HMI applications.
Connectivity is a key focus area for TI and has multiple applications in Industrial Automation. TI has introduced Wifi Mesh support on the Wilink devices (Wifi + BT simultaneously) as well as CC2640R2F -BLE device which supports BT 5.0 offering better data rate and longer range. TI low power RF devices are ideal for customers working industrial monitoring and data acquisition designs with various TI Designs on the website which can enable customers to get started.
TI's 3D Time of Flight Sensors will enable the next generation of machine vision designs and 3D imaging customers. 3D time of flight operates by illuminating an area with modulated IR light. ; by measuring the phase change of the reflected signal the distance can be accurately determined for every pixel in the sensor creating a 3D depth map of the subject or scene. The OPT8241 (Sensor + AFE) and the OPT9221 are two chipsets which customers can consider for their applications.


Randall Restle, VP, Applications Engineering at Digi-Key Electronics mentions below Trends

Randall Restle, VP, Applications Engineering, Digi-Key Electronics

Industrial Automation is expected to grow as battery-operated RF is more extensively adopted, as are a larger variety of sensors. These include sensors that have only recently been available to the market.  An example of such a device is a wireless switch (Digi-Key part number 1743-1015-ND) that has a ten-year battery lifespan from Digi-Key Electronics' supplier "steute Wireless." Digi-Key stocks these devices so they are ready for immediate delivery.

The Internet of Things is driving change in industrial automation.  Europe, most notably Germany, has their Industrial Internet of Things initiative that is taking hold as many new suppliers are coming to market.  It's an overused term but big data and the computing platforms that aggregate and report data is another area of growth.  Whereas everyone knows the Raspberry Pi, BeagleBoard, and Arduino, there are new companies producing more complete miniaturized computer systems such as those from SolidRun – a Digi-Key supplier.  SolidRun's computer (Digi-Key part number CU04X4W-P-000-00-ND) is a quad core device running Linux with 1.2GHz CPUs and all the IO typically found in a laptop computer, including an eSata interface to meet mass storage needs.

Online technical content and development tools are the key drivers to make new technology accessible to designers.  This need is met with standard computer languages like MicroPython and Python.  Python is praised for its power and ease of learning.  It is entirely cross platform so it can be run on nearly any device.  It is an interpreted language, meaning that suppliers of devices are embedded the underlying interpreter in order to make the device easier to use – that is, higher level.  Such devices are RF Transceiver Modules (example part: Digi-Key part number 746-1053-1-ND) from Synapse Wireless.

Digi-Key believes customers design or improve products and reduce product cost and increase value to end-customers through the application of new technology.  New technology drives an improved standard-of-living for all of us.  Whereas Digi-Key has always focused on stocking innovative products from innovative suppliers, we are looking to even more broadly make new technology available to our customers worldwide.  We will remain focused on wireless, sensors, and industrial automation products in addition to exploring new ways to serve our customers.

Gautam Dutta, Senior Director Marketing, Siemens PLM Software India presents important trends and drivers for 2018

Industrial Automation Market

Gautam Dutta, Senior Director Marketing, Siemens PLM Software

Automation will become intrinsic part of product design, shopfloor planning and manufacturing planning with the objective of improving efficiency and accuracy
The resultant complexity will need computer simulation studies to validate the most optimal setup by comparing several alternatives
More & more industrial assets – machines, automation elements & sensors will become IOT-ready
These IOT ready assets will generate loads of data that will be assimilated into information and actioned upon as knowledge
Resultant digitalization and networking will change the way we plan & execute industrial production, it will become more data analytics based
Many more long lifecycle assets will be maintained predictively using analytics as the basis

Trends

Tougher operational targets – reduced waste, improved efficiency and productivity
More SMBs adopting automation in order to improve efficiency & productivity
Increased number of IOT devices and requests to upgrade existing assets and make them IOT ready
Capital purchase shifting to Performance based contracting
Organizational IT function proactively adding specific IOT & Cloud strategy in their respective
Data & information based decision making