Year 2015 is here with promising technological innovations that will upgrade our lifestyles to an utterly new visage. Consumer Electronics or the electronics we use in our day to day lives is the one, upgrades & latest innovations show-up to, at the fastest level. In year 2014, we have seen some of the imaginary concepts came to life, like, Smart homes set-ups. There is much more to offer in year 2015 electronics companies across the world packed –up to offers. Present here some of the innovations, you may see in market & trends in year 2015.
The world's 1st zero-carbon, zero-waste Masdar city
The first phase of Masdar city in Abu Dhabi will get completed in 2015. Launching a complete city that is in sync with technology and will utilize renewable resources of energy leads to a completely new evolution of civilization. It will be a hub for Clean-tech companies, as well as host universities. Masdar City will be the latest of a small number of highly planned, specialized, research and technology-intensive municipalities that incorporate a living environment. The US Government has supported the project. The US Department of Energy has signed a partnership agreement with the Masdar Group in a deal that will see the two organizations share expertise to support plans on zero-carbon cities.
Year 2015 will witness, trendsetting cars from global manufacturers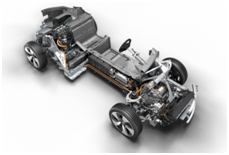 Toyota Motor Corporation will launch its all-new "Mirai"1 hydrogen fuel cell vehicle (FCV) in Japan on December 15. The vehicle will be sold through "Toyota"2 and "Toyopet"2 dealers. Using hydrogen―an important future energy source―as fuel to generate electricity, the Mirai achieves superior environmental performance with the convenience and driving pleasure expected of any car. Auto major Mahindra & Mahindra plans to launch two sub-4 meter compact SUVs and one light commercial vehicle. Hyundai ix25, one of the most desired compact SUVs from the Korean maker is expected to reach Indian shores in 2015. Japanese auto major Honda will bring the new version of its premium hatchback Jazz to the Indian market in early 2015. Maruti Suzuki India is planning to bring in several new and face-lifted products in the market in next 12 months. Along with a couple of facelifts, we'll see MSI entering some new segments including sub-compact SUV, compact crossover and premium hatchback. Not only compact cars. India wills some new style statements made by luxury cars, in 2015 with expected launches of, Mini New Hatchback, Mercedes-Benz New C-Class, CLA-Class and AMG GT, BMW M4, 2015 Porsche Macan S / Turbo, Lexus GS, Audi A3 Hatchback, 2015 Volvo XC 90 and Jaguar XE.
Wearable Electronics goes to next level of smartness & presentation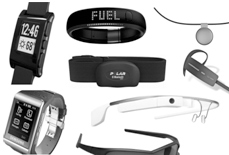 With major brands like Apple, Google, Nike, and Samsung heavily investing in wearable tech, it is unquestionable that the style and functionality of the wearable devices of the future will continue to develop rapidly. After the successful launch of Microsoft Band, Microsoft is planning a wearable device that will be tightly integrated with the Xbox One, and it's hoping it launch it next year. HTC will release wrist wearable, not a smart-watch in the first quarter of 2015. Sony will launch in early 2015 a smart watch that has an e-paper display. The watch will focus more on style over the functionality commonly found in other complex wearable devices such as the Apple Watch and the company's own Sony smart watch. LG is reportedly preparing to launch a 4G LTE G Watch R2 in 2015. Tommy Hilfiger is teaming up with Pavilion to design and produce jackets equipped with solar panels. The wearable can recharge electronic devices. 2015may see new Google glass more fashionable and equipped with Intel chip inside.
Home electronics to become more proficient in 2015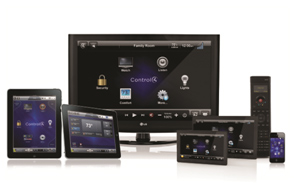 Samsung may launch bendable TV in early 2015. Also, new Galaxy Pro tablet & Galaxy G6 may come in market. Sony is expected to release more 4K TVs, cameras and Hi-Res gadgets like headphones in 2015. LG will extend their offering in Smart home set-ups. Exponential improvements in processing power are enabling the creation of highly lifelike graphics and 3D environments. In 2015, the United Kingdom introduces Finger Vein Authentication Technology (VeinID) to improve banking security. These devices are initially provided to corporate clients, but soon made available to regular consumers. Other countries had already used this form of personal biometric scanning in certain banks and cash machines, but the UK is the first to offer it for homes and remote offices globally. Following by Windows 8, Microsoft launches a major overhaul of the operating system in 2015. Skipping past version 9.0, this instead becomes Windows 10. It is designed to run on a wide range of platforms – including the "Internet of Things" – with a tailored experience for each. Windows 10 addresses a number of usability issues, refining the "Metro" interface and bringing back the traditional Start Menu. Users can now switch between multiple desktop screens for a tidier workspace. 

New mobile trends on 2015 door Steps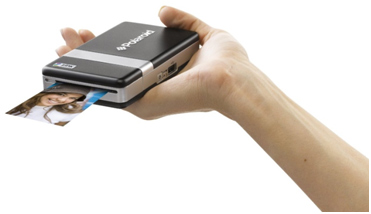 2015 will see revolutionary launches in mobiles and android devices. Some of the new phones, could be seen in 2015 are, Samsung Galaxy S6, Samsung Galaxy Note 5, Apple iPhone 7, HTC One M9, LG G4, Sony Xperia Z4, OnePlus Two, Microsoft Lumia 1030, HTC Butterfly 2, Samsung Galaxy F and many more. Some of the trends in Tablets we may see are, Samsung presents, a tablet with a screen that could be bent into a stand or a virtual keyboard, depending on the angle you're positioning it. Leading manufacturer of 4K-displays for commercial use – the company Planar – presented "the industry's first" display series Ultra-Res, with 4K resolution and a rather large diagonal – 98", miniature printer for printing from the iPhone screen and innovative solar panel for charge the phone and many more.
Medical assistance became smarter in 2015

In year 2015, healthcare is expected to became, more smart & vibrant, thanks to remote heath monitoring and implicit diagnose methods. Some of the surprising new technologies for medical expertise in year 2015 could be, Clothes that can monitor and transmit biomedical info, Mediterranean diet can increase longevity by preserving telomere lengths, vaccine to prevent Ebola Cancer, synthetic platelets that could accelerate healing of injuries and toxic stem cells to fight brain tumors.
Internet Of Sharing Things
As more objects become connected, new ways of deriving value from them will become possible for consumers, shared access being one. In 2015, the Internet of Things and the Sharing Economy collide to allow a whole new world of asset sharing: spontaneous, useful, fun, profitable and more. For example, Hong Kong-based group Umbrella will offer donut-shaped Bluetooth device fixes onto the top of umbrellas. When it rains, owners can use the companion app to signal (via colored LEDs) to nearby strangers they are willing to share their umbrella And BitLock smart bike lock verifies a user's identity via Bluetooth when they are nearby; users simply press a button to unlock the bicycle. The BitLock app also enables users to unlock their bicycle remotely and/or share it with others using the app.
Conclusions
Year 2015 will bring a complete new face of consumer electronics. New innovations like, virtual reality, IoT etc will complete transform our lifestyles to Sci-fi mode. Along with luxury items, everyday gadgets will became more compact, smart & innovative. As a concluding line, Year 2015 will make our lives more smarter equipped with innovative technologies around us.