Mouser Now Stocking Fortebit Speech Recognition and Vehicle IoT Devices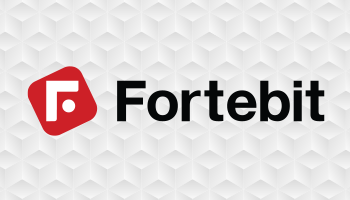 Mouser Electronics, Inc., the New Product Introduction (NPI) leader empowering innovation, announces a global distribution agreement with Fortebit, designers and manufacturers of high-quality, cost-effective solutions for embedding voice recognition, speech playback capabilities, and location services. Through the agreement, the Fortebit product line available from Mouser includes the EasyVR 3 Plus speech recognition devices and Polaris vehicle IoT platform.
EasyVR 3 Plus is a multipurpose speech recognition module that enables designers to easily add versatile, robust and cost-effective speech recognition capabilities to almost any application. The EasyVR 3 Plus module can be used with any host with a UART interface powered at 3.3V – 5V, such as Arduino and Microchip PIC boards. The module allows up to 256 user-defined speaker dependent (SD) or speaker verification (SV) commands that can be trained in any language, divided into maximum 16 groups (up to 32 SD or five SV commands each). A selection of 26 built-in speaker independent (SI) commands enable ready-to-run basic controls in six languages. With the optional Quick T2SI Lite license, users can add up to 28 custom speaker-independent command vocabularies, with up to 12 commands each, for a total of 336 possible commands.
The Quick T2SI Lite text-to-speaker-independent (T2SI) software incorporates the latest advances in neural networks, combined with Hidden Markov Modeling, to create a powerful phonemic recognizer, using text entry to create, edit, build, and download embedded vocabularies to the EasyVR. To further aid development, Mouser stocks the EasyVR 3 Plus Shield for Arduino, which allows designers to use the EasyVR 3 Plus module with any Arduino Uno R3-compatible board. Providing everything needed to start developing with the EasyVR, the EasyVR 3 Plus development kit includes the EasyVR 3 Plus speech recognition module, the QuickT2SI Lite software license, the EasyVR Shield for Arduino, and the QuickUSB cable to program the module.
Polaris is a Python-programmable, Arduino-compatible open source Internet of Things (IoT) platform, designed for remote logging and cloud applications. Polaris is designed with features like geofencing, real-time tracking, analog sensors, external commands, audio, and SMS. The Polaris Vehicle IoT platform is available as a standalone board in three wireless technology options — 2G, 3G, or NB-IoT — or in corresponding kits (2G, 3G, or NB-IoT) that include a black aluminum case, GPS/Glonass/GSM antenna, and optional lithium battery. Both the standalone platform and kit are ready for use as a vehicle tracker as well as other IoT or industrial applications.
As an authorized distributor, Mouser Electronics is focused on the rapid introduction of new products and technologies, giving customers an edge and helping speed time to market. Over 800 semiconductor and electronic component manufacturers count on Mouser to help them introduce their products into the global marketplace. Mouser's customers can expect 100% certified, genuine products that are fully traceable from each manufacturer.
To learn more, visit https://www.mouser.com/manufacturer/fortebit/.
Mouser / Fortebit New Supplier Announcement
With its broad product line and unsurpassed customer service, Mouser strives to empower innovation among design engineers and buyers by delivering advanced technologies. Mouser stocks the world's widest selection of the latest semiconductors and electronic components for the newest design projects. Mouser Electronics' website is continually updated and offers advanced search methods to help customers quickly locate inventory. Mouser.com also houses data sheets, supplier-specific reference designs, application notes, technical design information, and engineering tools.