The coronavirus is shifting demand patterns for major semiconductor end markets. How will these changes ultimately affect the semiconductor industry, and how can leaders respond?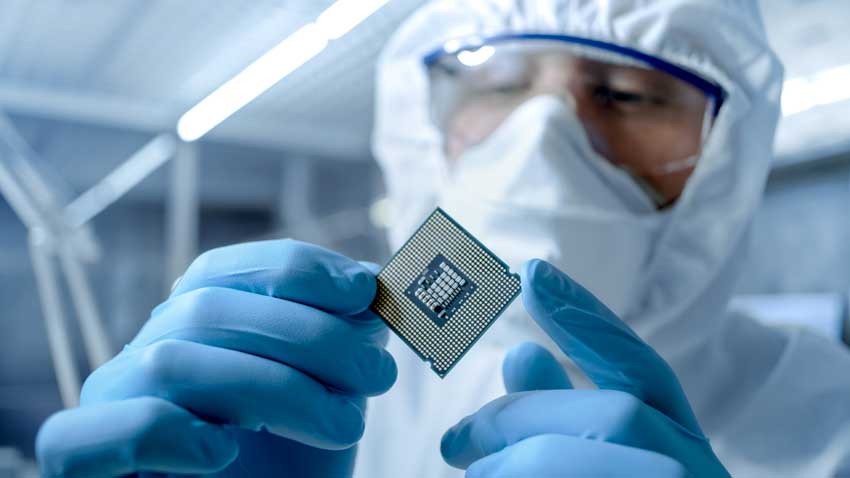 Currently, the COVID-19 pandemic is threatening the lives of countless people around the globe. Obviously, concern for human life is paramount. However, the economic impact of the coronavirus cannot be ignored or understated. Every industry is feeling the effects of the virus, which has slowly brought the world to a halt over the past two months.
In response to the global COVID-19 pandemic, the semiconductor industry is focused on ensuring the health and safety of its workers and the continuity of its research, design, and manufacturing operations. This is critically important in our battle against this terrible virus because semiconductors support vital parts of the global economy, critical infrastructure, and national security. And they are at the heart of many breakthrough technologies being used to combat this global health crisis.
Although the full impact of COVID-19 is still unknown, the impact across the electronics value chain, from materials to final products, will likely be far reaching. COVID-19 is highlighting the potential risks and vulnerability of today's electronics and semiconductor value chain and challenging the semiconductor industry to consider transforming its global supply chain model. COVID-19 might become the black swan event that forces the semiconductor industry to fundamentally rethink its risks and potential points of failure.
As per analytics, some segments of the semiconductor industry remain healthy, such as those exposed to cloud-computing data centers, analysts say. Other segments, such as consumer electronics and automotive, are at greater risk from negative impacts from the pandemic and any resulting recession, they say.
Semiconductors are key components of the technologies that control and enable essential infrastructure and life-critical equipment such as health care and medical devices, water systems and the energy grid, transportation and communication networks, and the financial system. Semiconductors also underpin the IT systems that enable remote or on-line work, education, and shopping for essential supplies, as well as access to services across every domain, including medicine, finance, education, government, food distribution and more. Semiconductor and related supply chains will be necessary to support the greater range of services that will be digitized in the coming weeks and months in order to keep the global economy productive and to accelerate the recovery.
David Stein, Vice President, Global Supplier Management, Digi-Key Electronics shares his views on the impact of this pandemic on semiconductor business.
The outbreak has affected three main areas: supply, logistics and demand. Supply has slowed down, especially in the Asia Pacific region with many factories operating at less than normal capacity.
The logistics infrastructure and corresponding delivery capabilities by the service providers have been bogged down. While high-speed couriers are doing a bit better and experiencing a boost, freight forwarders are very backed up. In addition, the airline industry which typically uses international and domestic travel flights to load packages and freight have experienced huge cuts in flights so that has put extra stress on the ability to move products internationally.
On the demand side, the requirement for consumer products has mostly been mitigated, however, the need for medical, healthcare, certain industrial automation products and cloud services for servers has grown to enable the telecommunications sector. This demand has shown us that electronic engineers are able to practice their trade from anywhere, including their homes. And we are still seeing a lot of capacity even from people who are working remotely.
According to David, challenges are..
In the factories, in order to keep employees safe and fulfill customer orders, they have improved machinery hygiene and safe working practices. They never had to do this before to this extent, so that was a challenge that required immediate attention.
Another challenge is just dealing with the disruption of the supply chain.Products and end market applications that don't meet today's priority or that are not deemed an essential need are not being put to the front of the line to receive the products that they require to continue their manufacturing. If you're manufacturing ventilators or first responder equipment, those components and products are being prioritized and those markets are being supported by manufactures and distributors alike.
There are also increased costs that businesses are facing with transportation and delivery of goods between countries and the difficulty of getting product delivered within countries. Digi-Key's business model is such that our commitment to inventory has put our company in a position where our disruptions have been few and have not limited our supply chain capabilities. Digi-Key delivers consistency and efficiently, providing more than 10.2 million products globally, with more than 2.2 million in stock and available for immediate shipment, from over 1,200 quality name-brand manufacturers. Our commitment to providing the broadest selection of products and high levels of inventory to support customers with what they need when they need it, combined with an online model and customer service, all contribute to a reliable and consistent customer experience through turbulent times.
David outlined the ways to move forward..
The future looks very bright, I don't think tomorrow's world has any less dependence on semiconductor products. It's electronics that enable people to work from remote locations without delay or loss in productivity. Digi-Key will continue to provide engineers and innovators with the products they need to plant the seeds for tomorrow's growth in applications. Our mission is to fuel innovation and the Digi-Key team takes that to heart not only to assist in our customers' innovation but also our own. Our team took a resourceful approach to maintaining safety in our Product Distribution Center by creating a fogger tunnel to disinfect totes using ultraviolet light. The light eliminates any viruses – including COVID-19 – as it passes through the tunnel on the current assembly line.
We'll see flexible utilization of global resources that potentially haven't been applied in the past. Companies will review their business infrastructure and setup and rethink their current approach to business. They'll learn from this how to be more efficient and effective.
Key Messages from Leaders on COVID-19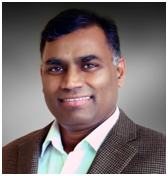 Sai Krishna Mopuri, Managing Director, Analog Devices
During this rapidly evolving situation, our top priority is the health and safety of our employees and the communities in which we operate. As an organization we are stepping up to combat the COVID-19 pandemic by partnering with our customers and world-class healthcare organizations to deploy our innovative healthcare diagnostics solutions. We remain steadfastly committed to supporting our customers, suppliers, and partners to the best of our ability in this unprecedented environment.
COVID-19 fight is a collective community effort and we shall win. Every problem has a solution, every adversity is an opportunity – stay positive in these challenging times. When we finally come out of this situation, new norms will emerge. Our outlook on productivity through virtual workplaces and virtual collaborations, professional interactions, business travel, and globalization, will change for ever. Each organization will have collective learnings that will govern future operational guidelines of the organization.
Keith Jackson, President and CEO, ON Semiconductor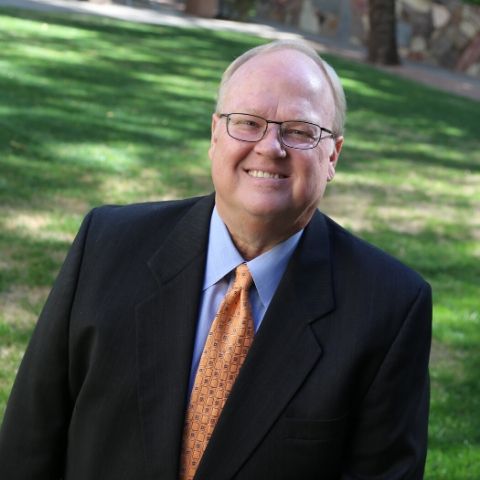 This pandemic has disrupted and impacted the lives of hundreds of thousands of people and continues to present new challenges every day. During these times of uncertainty, high tensions and anxiousness, it's more important now than ever that people have strong, calm and trustworthy leadership to look to as guidance on what to do, what to expect and how to act. Equally important is to put the needs of the community above our own, unite and act together.
We are all navigating this uncharted territory together and as an organization, we are doing everything in our power to keep all our teams safe while working in compliance with applicable government restrictions. Without the support of our dedicated employees, we would not be able to continue our operations as an essential business. I want to commend our employees around the world for their strength and commitment during these times.
ON Semiconductor is matching all employee donations that are made to eligible organizations within the $25-$500 USD range. As a leader, I hope to inspire people to donate and provide to others who may not be as fortunate during these times. As an organization, I am proud that we have been helping community-based organizations across the entire globe with donations of thousands of N95 and ActiveAir masks, smocks and other protective equipment across the United States, Asia and Europe to help our first responders who are putting their lives on the line for us every single day.
There are still many unknowns about the future and what's to come once we are through COVID-19. However, I am confident that if we work together and unite as a global community, we will come out stronger.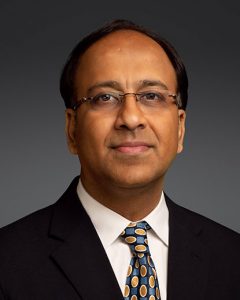 Anand Ramamoorthy, Managing Director, Micron India
Micron is committed to the health, safety and well-being of our team members, front-line health care workers and the communities in which we operate. Given the scale and enormity of the task, we are immediately accelerating our efforts to provide funding, resources and support to those most affected by this health crisis.
Micron Foundation grants will provide accredited social health activists (ASHAs) and anganwadi workers, who form the first line of defense against COVID-19, with personal protective equipment and thermal scanners to improve community tracking and reporting and to keep the virus from spreading. In addition, Micron's funding will ensure hospitals across the greater Hyderabad area receive masks, sanitizers, HAZMAT suits, ventilators and other critical infrastructure. Micron will also leverage its community partnerships to ensure that local communities with the greatest needs, like daily-wage and migrant workers, have access to healthy food, groceries and necessary household items.
Tunç Doluca, President and Chief Executive Officer, Maxim Integrated
We are committed to helping alleviate the impact of this global pandemic. In order to support efforts in fighting this disease, we are adjusting manufacturing capacity to prioritize products used in medical equipment which assists in the diagnosis and treatment of COVID-19 patients. Our products help enable a variety of medical solutions, such as those used for wearable and remote vital-sign monitoring, drug delivery, surgical equipment, as well as lung and airway imaging."
In addition to accelerating technology production, Maxim Integrated is helping to protect the wider community. For example, it has donated N95 masks to hospitals in Portland and Silicon Valley, and is continuing to conduct fundraising to support other impacted regions. The company has distributed personal protective equipment for front-line workers in Cavite, Philippines, and is also providing weekly contributions towards food in the region. At the company's headquarters, employees are participating in a giving campaign supporting Second Harvest Food Bank in which Maxim Integrated will match employee donations up to $20,000. The company has also taken the necessary precautions as part of a comprehensive business continuity plan to help safeguard the health and safety of its employees, applying measures such as frequent disinfecting of test equipment, social distancing and remote working for most employees.
Bjoern Scharfen, Head of the Payment & Ticketing product line at Infineon Technologies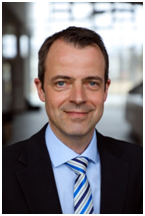 With our semiconductor solutions we want to make life easier, safer and greener. Many of them already help to solve the challenges that unexpectedly emerged due to the COVID-19 pandemia – e.g. for digitalising business processes while protecting sensitive data and IP, for powering server infrastructure or as explained on top for enabling contactless payments.
Most recently, we have furthermore received a major order for power semiconductors for professional ventilators manufactured by ResMed, a world-leading producer. The power semiconductors are needed to efficiently and reliably control the device motor. Infineon is the global market leader in the area of power semiconductors and has a longstanding expertise and a broad product portfolio in the field of battery-operated electric motors. We are now increasingly receiving requests from well-known manufacturers who are adding medical technology to their product range to cover the rapid increase in demand. As the global market leader in power semiconductors, we are very pleased to contribute to this with our components and our expertise and are focusing on being able to make these products available on short notice.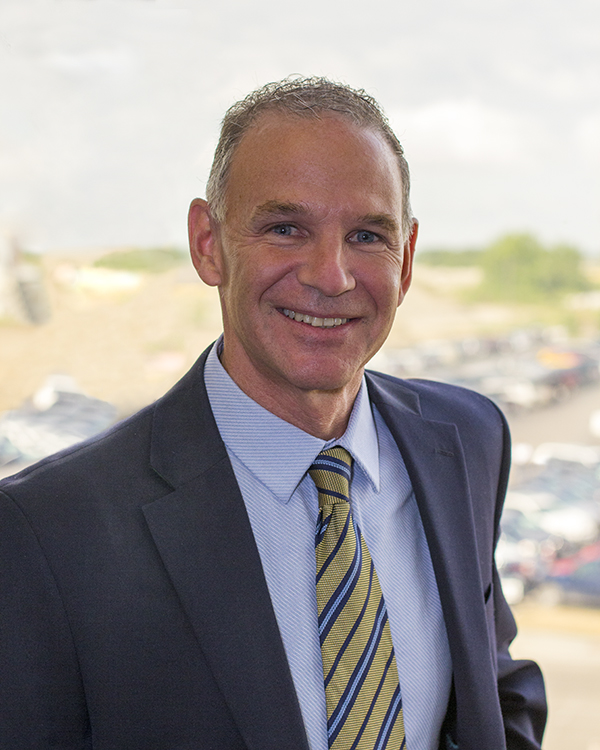 David Stein, Vice President, Global Supplier Management, Digi-Key Electronics
Electronics will likely play a very important role and there will be continued demand for new product introductions and some of the research and development activities from the new generation of products that were put on hold will resume. Semiconductors will definitely play a significant role throughout the recovery process. I think the semiconductor industry drives agility, creativity and change that will be more prevalent as we move forward after COVID-19