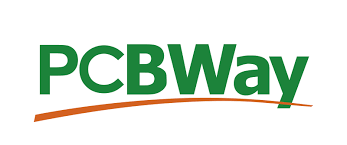 3D printing technology is probably one of the most exciting technological innovations in recent years. From 3D-printed organs to firearms and ammo, 3D printing has accomplished some incredible things in a variety of industries. The PCB industry is no different.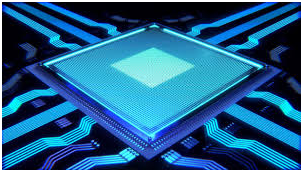 There is no denying that 3D printing has seen some remarkable advancements across a whole range of industries, and its effect on the PCB market has been – and will continue to be – equally significant. 3D printing has the ability to deliver huge benefits in the creation of PCBs in that it can help to produce innovative and original designs that were previously not feasible via traditional methods.
Not only that, but 3D printing is far more efficient in its use of materials – enabling the production of PCBs to be more environmentally friendly (more on that later) – as well as removing some elements of human error via increased automation.
3D printing has proved integral to one of the big PCB innovations in recent years: the 3D PE. 3D-printed electronics, or 3D PEs, are positioned to revolutionize the way electrical systems are designed in the future. These systems create 3D circuits by printing a substrate item layer by layer then adding a liquid ink on top of it that contains electronic functionalities. Surface-mount technologies can then be added to create the final system. The result is a circuit that can take any shape imaginable.
3D PE can potentially provide immense technical and manufacturing benefits for both circuit manufacturing companies and their clients — especially when compared to traditional 2D PCBs.
As one of the most experienced PCB manufacturers for prototyping and low-volume production in China, PCBWay is committed to meeting the needs of customers from different industries in terms of quality, delivery, cost-effectiveness and so on. With years of accumulated industry experience, PCBWay has acquired a great deal of customer resource from all over the world. Run from two aspects, the brand has become the first choice for the clients due to its super high strength and special services.
PCBWay provides the omni-directional service for the customer including PCB production, manufacturing, PCBdesign and PCB assembly.
Choose PCBWay
Best Value Manufacturer Direct Pricing–10pcbs within 100×100 mm Only $5 – (https://www.pcbway.com/orderonline.aspx)
Fast Turnarounds As fast as 24 hours
Low Minimum Quality Customer Service
On-time Shipping delivery rate of 99%
Open source community Student sponsorship , shared PCB projects] (https://www.pcbway.com/project/)
3D Printing with PCBWay
Work with PCBWay team of 3D printing and design experts to reinvent the way you produce jigs and fixtures, rapid prototypes, tooling, on-demand parts and low-volume production runs. PCBWay powerful 3D printing technology that produces highly accurate and durable parts that are capable of being used directly in end-use.
Why PCBWay.com?
PCB is one of the most crucial parts of any electrical and electronic devices. The quality of PCB determines the quality of all these devices. The modern technology makes possible the increasing miniaturization of integrated circuits, higher packing density and smaller layout dimension, hence the higher demands on PCB arise.
PCBWay has been established as the leading supplier of PCB and PCBA services for consistent quality and excellent services with low price starting from only $30.
For More Details Visit:
https://www.pcbway.com/design-services.html