The process of unboxing your home theater is quite exciting. Until you see all the wires your home theater comes with which can be quite overwhelming. Thinking about the whole process of setting it up can make the movie buff in you want to turn around and run. But don't worry, we have some expert tips for you that will make the process slightly less daunting while also making your theater area look much more neat and clean without wires cluttered everywhere.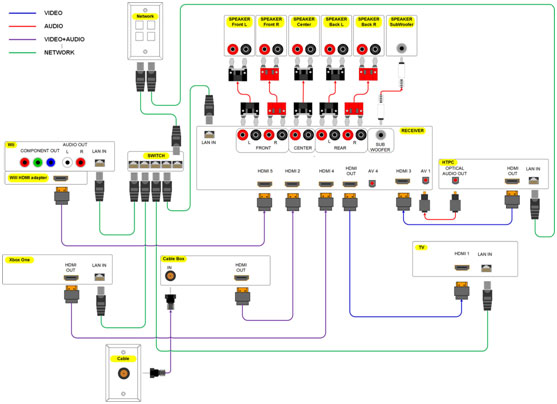 Know where your home theater equipment setup will be
When it comes to wiring, the first thing you need to do is decide where your home theater receiver will be. This will allow you to map out your whole room and decide things like how much wire you will need, where you want the subwoofer and speakers to go, the seating, how you can run the wires around the room, and so on. This will basically help you plan the entire layout of your home theater.
Wire gauge matters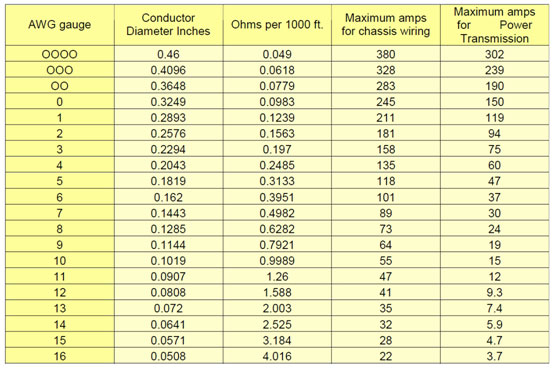 When it comes to speakers, most people are not aware of which type of wire would be best suited for their speakers. They normally just go with the thin wires that come with the speakers, which give decent performance but aren't well suited for the performance movie buffs expect. Thicker wires allow for more current to pass which enhances speaker performance. This doesn't mean you go out and buy the thickest wire you can find. For optimal surround sound performance you will want to go with a 14 or 12 gauge wires. These wires are great for the following reasons:
Thick wire, no current is lost
Great for complete surround sound experience
If you have a big room and need more wiring these wires are durable and you can easily purchase more than 50 feet of it
You don't always need to use a connector or termination
Most experts would agree that in most cases bulk speaker cables and bare wires is the way to go if you want exceptional sound from your surround sound. You won't find a whole lot of benefits to terminating a wire with banana or pin connectors. It does provide a secure connection but you can get the same with a bare wire. With a bare wire you allow the speakers to get direct contact with the wire, making sound slightly better.
Adding termination just adds to your work load so why do that when there is no need. The only instance where we would recommend adding a termination is in terms of the front speakers. Since many people like to swap out the front speakers, the termination will make it much easier to do so.
Leave a little extra wiring
Most people make the mistake of setting up their home theater using only the amount of wires they need. When they look to upgrade the home theater and rearrange speakers it gets tough. There is no slack what so ever in terms of wiring for them to do that. So they are pretty much stuck having the setup as it is or having purchase new wires and reworking everything all over again. To prevent that from happening just leave yourself enough slack to where if you decide to upgrade and rearrange your system, you can easily do it.
When it comes to wiring and wires here are some other things you should consider:
Try to keep the wire under 50 feet otherwise there are chances it may pick up interference through radio signals.
Get a surge protector for all your power outlets to ensure the safety of all your equipment.
Get color coded wires if you can, makes labeling and figuring out wires a lot easier.
Try not to run your home theater cables parallel or in close proximity to other electrical lines or power supplies. These may lead to interference.
Always connect your speaker wires directly to the amplifier, avoid splicing your wiring.
Use cable management product to keep your wires neat and organized like plastic conduit and wire sleeves.
When it comes to wiring, please be sure to follow all safety guidelines to ensure there is no fire or any other hazard. Wires can be dangerous if you are not careful with them. Be sure to follow our tips to ensure when you wire your home theater along with the tips you can find here. These will assure you get the best wiring for your home theater, ensuring optimal performance while also saving you a lot of time.
About the author
Katie Porter is an aspiring writer, movie lover, and part of the team at Seatup. In her free time, she enjoys exploring her home state Colorado and plays in women's amateur rugby league.