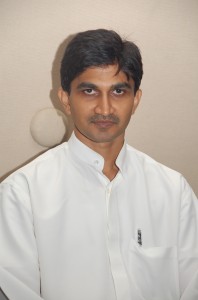 From the node to the gateway to the cloud, TI provides the industry's broadest portfolio of "IoT-ready" products including microcontrollers, processors, wired and wireless connectivity technologies, sensors, mixed-signal and power management solutions. Mr. Praveen Ganapathy, Director – Business Development, Texas Instruments (India) discusses here TI's IoT key markets and outlooks some recent projects.
TI has the broadest "IoT-ready" portfolio and is connecting the IoT with embedded wireless connectivity technologies, microcontrollers, processors and analog solutions. Our solutions supports, all the leading connectivity technologies including the 802.15.4 standards-based mesh and IP networks; Personal area networks; Proprietary RF sub-1 GHz; Proprietary RF 2.4  GHz; RFID/NFC; GPS.
Our useful SimpleLink™ Solution offers embedded wireless microcontrollers (MCU) or system-on-chips (SOCs) with integrated MCU, RF transceiver and more. We leverage generations of TI's wireless IP and RF experience to accelerate your RF development, allowing you to focus on your Internet of Things design. SimpleLink™ Wireless MCUs support wireless technologies including standards-based 6LoWPAN, Bluetooth® low energy, ZigBee®, as well as proprietary Sub-1 and proprietary 2.4 GHz. The portfolio is compatible with TI's MCUs and power management solutions as well.
Key Markets
Some of the key markets include industrial, automotive, home automation, healthcare and fitness application areas, where our broad portfolio will be able to connect to the IoT. The TI solutions are already devices like – Alarm, security and active/passive RFID/NFC, automotive IoT, Home automation and lighting; Metering/smart energy; Portable consumer; Portable enterprise; Consumer medical and health; remote  controls; wireless audio.
IoT recent activities and projects
TI's solutions have been powering many innovative devices in the IoT. One such product that has been developed by an Indian start-up is Gecko. The Gecko, is a versatile, multi-featured, extendable Bluetooth low energy (BLE) device for iOS and latest Android 4.3 based smart phones. It is built on TI's CC2541, which is a 2.4-GHz Bluetooth® low energy and Proprietary System-on-Chip. The Gecko can be used to initiate smart actions on your iOS and Android phone, such as music control on your smart phone or to trigger your smart phone camera and generate intruder alarms for any of your precious personal belongings.
Another unique way TI is helping connect with the IoT is with the Whistle Activity Monitor, which is an on-collar device that measures your pet's activities, giving you a new perspective on day-to-day behaviour and long-term health trends. The Whistle Activity Monitor utilises TI's Bluetooth dual-mode solution – CC2564 and TI's power management solution – TPS62400.
Additionally, in the smart watch market, the Pebble smart watch enables the world on your wrist. This uses TI's Bluetooth dual-mode solution CC2564 and TI's power, battery management and logic components.