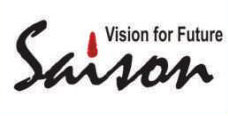 Saison works as exclusive authorised representative of foreign OEM's in India and cater to almost all segments related to electronics. Saison has a wide range of electronic components in its basket such as, capacitors, resistors, inductors, MOSFETs, Transistors etc., electromechanical such as switches, encoders, and sensors. We also support industrial customers with mechanical products such as flanges, connecting rod, castings for heavy industry. Recently receiving the award for the best overseas manufacturer's representative, Saison proudly gives the credit to its team which has played a very important role in company's growth. Saison completed 5 years in June this year with a substantial growth touching close to $10 Million. The biggest asset is the team of engineers who continuously help in penetrating in different segments such as Industrial, Lighting, Consumer, Renewable, Power, Defence and Telecom. Saison represents following Principles-
Vinatech: Vinatech is a well reputed supercapacitor manufacturer having its head office in Korea and was the first overseas OEM represented by Saison in India. Vinatech & Saison jointly did $5Mn business in just 4 years' time which was possible with Vinatech's high quality product and Saison's efforts. Some of the successful applications of the Vinatech super capacitors are Wind Turbine, Energy Meter, UPS, Toy, Hybrid Car, Solar Inverter, solar tracking, Black Box, navigation system, Elevator and many more.
Main advantages of supercapacitor in automotive are:
No regular maintenance.
Low replacement cost.
Low Initial Cost.
Extended life of battery.
Better performance in cold weather.
Reduced weight.
Eco friendly.
Force Technologies:
Force Technologies provides a continuous manufacturing source for discontinued or obsolete semiconductors, such as Memories Microprocessors, Linear, Logic, Opto and discrete devices in order to support many legacy products in all industries mainly using the Die reclamation process. Die reclamation process is an advanced, non-destructive, die extraction technique that allows us to remove a die from any semiconductor package, making that die available in bare die form to be repackaged in any other available package, or be used in bare die form. Customers within Space, Military, Aerospace, Industrial and many commercial sectors select Force Technologies because of our ability to provide long term support of obsolete items and our commitment to excellent levels of customer satisfaction which is independently audited by a third party. Our extensive range of die and wafers are handled and stored to JEDEC standards and our manufacturing/re-creation solutions are both in accordance with Mil-Std 883 & AS9100 compliant, delivering quality replacements to plastic and hematic parts for DMS (diminished manufacturing sources) and EOL (end of life) products. For industries with requirements for extended product life cycle, we provide a valuable continuing supply of vital electronic devices & components.
Sunlord:
Sunlord is a globally recognized passive component manufacturer having its head quarter in Shenzhen. Main products are Inductors, PROFILE Saison Celebrates 5 Years With a substantial growth touching close to $10 Million EMC Components, NTC Components, Transformers, wireless charging coils, NFC products etc. Some of the applications focused by Sunlord are Mobile Phone, Set Top Box, Automotive Electronics, consumer electronics etc. We feel proud in serving big names of the industry such as Samsung, Sony, LG, Lenovo, Intel, IBM, Denso, Panasonic, GE, Flextronics and many more.
Aimtec:
Aimtec is well known manufacturer of AC/DC, DC/DC power converters having head quarter in Canada. They are specialized in 1⁄4 watt to 150 watt modular power converters. Aimtec is alsospecialized in AC/DC LED Drivers and DC/DC Led Drivers. Some of the applications are Telecom, VoIP systems, solar inverters, utility meters, electric pumps, aircraft controls and many more. There are many advantages such as availability of multiple packages for the same power level or scalable power levels.
Enlightens Lighting Industry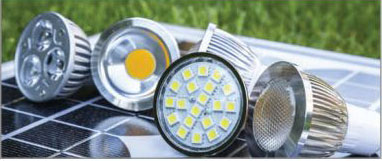 One of the focussed segments of Saison in coming years is the lighting industry.Already working with big names such as Philips, Havells, Syska, Bajaj and many more for electronic components such as inductors, MOV's, resistors, capacitors etc., Saison focuses to cater maximum lighting manufacturers in the coming years. According to a report by TechSci (a global research based consulting firm), the LED lighting market in India is projected to register a CAGR of over 30 per cent during 2016-2021. The Electric Lamp and Component Manufacturers Association of India (ELCOMA) shares that the LED market in India is expected to grow to 216 billion by 2020. This leap will result in the LED market accounting for about 60 per cent of India's total lighting industry (approximately 376 billion) in 2020. The key factors that are expected to boost the market include falling LED prices coupled with favourable government initiatives that provide LED lights at a subsidised cost and promote LED street lighting projects. Moreover, rising consumer awareness about the cost- effectiveness, enhanced life, better efficiency and inherent eco-friendly nature of LED lights will continue to drive volume sales from the industrial, residential and commercial sectors. LEDs are versatile products and so can be used for residential lighting, street lighting, downlights, landscaping, monument lighting, signage, traffic signals, security lights, industrial lighting, office space lighting, automotive lighting and much more. Low energy consumption, low costs, modular designs and ease of use have made LED lighting the first choice in industrial, commercial and domestic applications.
According to survey participants, the top four demand-generating application areas are:
1. Street lighting
2. Residential lighting
3. Office space lighting
4. Industrial lighting
We worked on the root cause of high valued LED products which is the inside component cost and are thus offering lowest price quality product. Our high quality products such as Electrolytic Capacitor, Ceramic capacitor, Diodes, resistors, Varistors, MOSFET, COB, SMD LED etc are quite cost competitive. The innovation would be the LED SOLAR SYSTEM, which is eco- friendly and has a boundless energy source with features such as smart dimming control system which also reduces CO2 emissions. As per my opinion, this would be a great combination of technology and naturally available power and would be an economically feasible use of environmental friendly green energy. Saison pledges to give best support and service to customers & principals at all times.