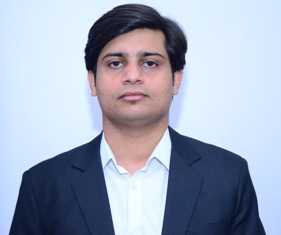 1. What is your outlook about electronic components market and its growth in India recently?
The growth is definitely and undoubtedly good as the demand for electronic products in India is poised for significant growth in the coming years.
Moreover, India is becoming home to a growing middle-class population. Increasing disposable income has led to increased consumer demand for electronics products & gadgets especially advanced TVs, mobile phones, and computers.
Thus, a positive outlook is expected considering the huge surge.
India is one of the largest growing electronics market in the world which can be observed considering any one of the segment related to electronics such as, let's say, the LED market, which is expected to expand to $35 Bn by 2020 from $0.1Bn in 2012.
The demand for electronic products in India is expected to grow at a CAGR (compound annual growth rate) of 41 per cent during 2017-2020 to reach $400 billion by 2020, the domestic production which is currently growing at a CAGR of 27 per cent may touch $104 billion leaving a huge gap for import to the extent of $300 billion, according to the joint study brought out by ASSOCHAM and NEC.
Electronics industry valued at $1.75 trillion is the largest and fastest growing industry in the world, highlighted the study.
With demonetization adding to the demand for POS devices and mobile phones, this demand is going to increase manifolds.
2. What are the applications/segments that may affect the demand of electronic components?
Nowadays, electronic components are used in every segment and the number of applications are increasing day by day in all the segments be it automotive, consumer, lighting, renewable, automation, medical or defence.
The majorly focused segment for the use of electronic components is the automotive with various number of functions in which electronic components play a significant role.
Today's cars can have over 50 computer systems dedicated for monitoring and/or controlling everything from ride handling, to on-board entertainment and communication systems such as:
Event data recorder.
Driver alertness monitoring
Reverse parking assistance system
Anti-collision system
Auto dimming mirror
Night vision
Battery management system
Lane correction
Remote keyless entry
Tire pressure monitoring system
Security system and many more.
Other than automotive, the next component demanding segment is the mobile phone. As the number of users are increasing globally so is the demand.
In the second quarter of 2018, Samsung's market share was 20.9%. In 2017 Samsung shipped more than 317.3 million smartphones worldwide. In first quarter of 2018 Apple was second in the list with selling 54 million smartphones following Samsung which sold close to 78 million pieces out of total of 384 million units.
The Internet of Things, or IoT, is emerging as the next technology mega-trend, with repercussions across the business spectrum. By connecting to the Internet billions of everyday devices – ranging from fitness bracelets to industrial equipment –  the IoT merges the physical and online worlds, opening up a host of new opportunities and challenges for companies, governments and consumers.
Analysts estimate that 20+ Billion devices will get connected to the Internet by 2020.  This will give advantage  to value-added resellers to become top resources when it comes to security issues, selection of different IoT platforms, and overall advantages for businesses of every size.
Implementation of smart meters on mass scale may also play an important role in shifting the share of electronic components. In last one year EESL has floated 3 tenders with total quantity of 20 million which is to be executed in a period of 2 years. The demand can be imagined with the total customer base of 250Mn.
Saison's one of the focused segment is smart meters with already supplying major passive components.
3. What do you think about the EV Market in India? Will it drive electronics components market?
India, world's 5th largest auto maker is readying for a massive transformation by moving completely towards Electric vehicles by 2030. Being a part of Shri Narendra Modi government's vision, the shift was inevitable if not imminent because of some reasons like the Paris climate agreement, India's huge oil imports etc.
Country is targeting to achieve 6-7 million of EV by 2020 under the FAME scheme.
Considering the size of the market, everyone wants to enter and get a piece of pie of the EV market. Japan's Terra Motors, which has been selling e-rickshaws since 2014, now planning to launch electric auto-rickshaws that will target the 500,000 per annum three-wheeler market by January next year and will be competing the existing players such as Tata & Mahindra.
Yes it will definitely drive the electronic components market as electronic components play a very important role in working of electric vehicle moreover, for the charging of electric vehicle the chargers used also uses a lot of components such as IC's, MOSFET's, IGBT's etc.
Moreover, the use of supercapacitor in the electric vehicle will be a must in the future.
Saison assures of playing an important role in the electric Vehicle market in future.
4.What are Saison's Solutions for Communication, Automotive & Smart Utility/IoT?
Passive components play a very important role with a few notable advancements in for the IOT. Firstly, charging devices without wires has been a huge benefit. The efficiency of wireless charging depends largely on the quality of the charging coils, these are passive devices which act as the interface between the device and the charger. Secondly, passives have been instrumental with energy storage for energy harvesting. Passive components allow for energy storage in small sensor nodes to comply with the decreasing size of devices. Lastly, passives are able to protect devices from other users. The ESD protection device, which protects electronic products from electrostatic discharge (ESD), is arguably the most important passive component. For IoT devices such as wearables, which are intended to be touched and handled frequently have to be taken care of.
Saw device, our one of the solution for communication. These devices are compact, cost efficient, easy to fabricate, and have a high performance. As our major focused being on how we can reduce pollution & products related to it, here is Saw Device which can work even without batteries and operate   under harsh environments.
SAW devices can work as filters, signal processing units, sensors and actuators. They device have been widely used in different fields and will continue to be of great importance in the foreseeable future.
Lithium Ion Batteries, as part of environmental commitment, Fanso Primary batteries use raw material that reduce consumption of fossil energy & pollution.  Mainly applied to commercial market, military field, aerospace, GPS and various force stations.
The Internet of Things (IoT) relies on the use of autonomous, wirelessly connected sensors to relay data about changing environmental conditions at often remote, difficult-to-reach locations. As a result, IoT sensor nodes need to be able to provide their own power over many years.
Although IoT sensor nodes may make use of energy harvesting to provide electrical power, the amounts of energy available are small and often unreliable. The sensor node generally needs some way of storing energy temporarily so that it is ready when a reading has to be taken or a message sent wirelessly. One option is to provide a small rechargeable battery or storage capacitor. However, these storage mechanisms have their own drawbacks that can limit their usefulness: rechargeable batteries wear out after a few hundred charge-discharge cycles and need to be replaced, and capacitors will not just change their characteristics over time but will self-discharge rapidly. The self-discharge can be as much as 20 percent per day, causing much of the converted energy to be wasted.
To ensure that power can be supplied over the lifetime of the IoT product, a primary battery may be needed although it could be supplemented by the combination of an energy harvesting and storage subsystem. Through the use of harvesting, it is possible to extend the usable lifetime of the sensor node before its primary battery is exhausted and needs to be replaced or the node itself is disposed.
Supercapacitor, could be what ends up powering the IoT.  The devices that make up the IoT will likely depend on some kind of energy-harvesting mechanism that will make the incorporation of small but powerful energy storage devices like supercapacitors a critical element of these devices. Super capacitors have increased the number of applications they are used in as they resolve the limitations in batteries. From being used in the solar tracking application for powering motors to providing power back-up via Diesel generator in Telecom towers. Super capacitors are also in solar inverters to enhance battery life. In smart/energy meters, supercapacitors are used for power back-up in case of outage.
EMI Filter, another solution for utility sector. With excellent noise suppression, Yunpen EMI Filter can be used in almost all electrical & electronic equipment.
Other than this, Saison also offers RF Antenna, GPS Antenna Ferrite Bead, Inductor, Wireless charging coil, NFC product & displays and look forward to support the IoT industry with many components & products.