Date :22 – 24  April 2014Location: Marina Bay Sands,  Singapore

Organizer : Conference and Exhibition Management Services Pte Limited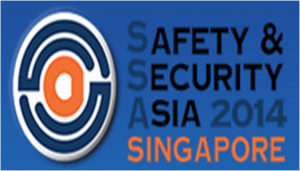 SSA 2014 will present an array of issues and challenges faced by the government and the civilians to increase awareness on the importance of maintaining security in numerous forms. This exhibition will attract industry experts and speakers from the government and other sectors to share experiences and know-how in dealing with the growing problem concerning safety and disaster prevention today. SSA 2014 will also be held concurrently with Workplace Safety & Health Asia (WSHA) 2014, International Facility Management Expo (iFaME) 2014 and LEDTEC Asia 2014.
Visit http://www.safetysecurityasia.com.sg