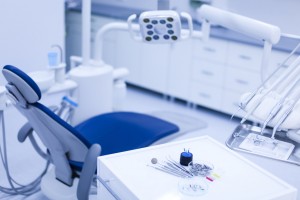 In China, an autonomous implant surgery was successfully completed by a robot. The one-hour procedure took place in Xian, Shaanxi, where a robot dentist fitted two new teeth into a woman's mouth. Human medical staff were present during the procedure, but they did not play an active role.
The autonomous technology was developed by the Fourth Military Medical University's affiliated Stomatological Hospital and the robot institute at Beihang University over the past four years. The technology was created to help overcome China's shortage of qualified dentists along with frequent surgical errors.
The procedure was completed within a margin of error of 0.2 – 0.3mm, successfully reaching the required standard for this kind of operation.
The patient was fitted with position orientation equipment prior to the surgery. The robot was then programmed to move into the correct position in order to carry out the operation, along with being able to determine the movements, angle, and depth necessary for the teeth implants. During the operation, the robot was able to adjust the procedure in line with the patient's movements.
The robot combines the expertise of a dentist with the benefits of technology, says Dr. Zhao Yimin, the mainland's leading oral rehabilitation specialist. In conducting the surgery by itself, it avoids faults that can be caused by human error.
Survey results show that there were about 400 million patients needing new teeth in China. Each year, only about 1 million implants are carried out across the country, often being done with poor quality and causing further issues for the patient.
The use of robots could help solve the problem of working within a small space inside the mouth and not being able to see well. With only 64% of adults between the ages of 18 and 64 having a dental appointment within the last year, technology like this may be able to increase the number of people who visit the dentist, subsequently improving overall dental health.
Similar technology has been verified for use in the United States. Yomi, a robotic system for completing dental implant procedures, is "a precision instrument that makes sure your implant goes exactly where you planned to put it," according to Dr. Jeffrey Ganeles, D.M.D., a periodontist at South Florida Center for Periodontics and Implant Dentistry.