25th May, 2015
Rashi adds another feather to its cap, this time the recognition from Intel. At the recently concluded "Intel Distributor Leader Summit" held on the 10th& 11THday of May; at the Sheraton Macao, Macau. Team Rashi won the "Top Distributor Award" in the desktop CPU category, for emerging markets category; in Asia Pacific and the Japanese Region.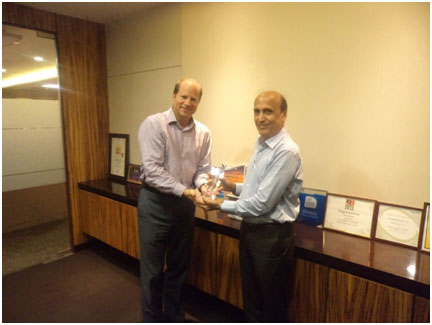 The award is purely a reflection of Rashi strength and efforts put in sustaining the DIY market and strengthening the tier-3 and the tier-4 markets. It is the result of consistent delivery & team work from Rashi.
"Cognizance of one's work is always blithe" Said Rajesh "Glad to see the first recognition from Intel with whom we have been associated since August 2013, and this award only encourages our team to do more. Despite the challenging DIY market sentiments, we have been able to deliver this awardis a testament of our passion towards Intel business. We look forward to many more milestones with Intel in near future." Mr. Rajesh Goenka currently serves as the Vice President for Sales and Marketing, at Rashi Peripherals.