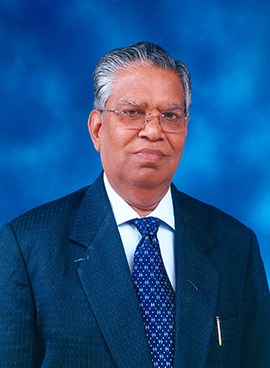 Interview with Mr. Chandmal Goliya, Director, Kusam Electrical Industries Ltd. Mr. Chandmal Goliya is a graduate in Electrical Engineering from Mumbai University. He has more than 50 years of experience in the field of Electrical & Electronic Test & Measuring Instruments. He has travelled widely in Japan, Taiwan & China.  Also provides consultation to the companies there.
Kusam-Meco, An ISO 9001:2015 certified company introduced & Pioneered the use of Digital Multimeters & Clampmeters in the Indian industry. Kusam-Meco continues to introduce new products with unique features & protection to meet current market demand & safety to cater customer diverse applications.
Please start with highlighting your past year growth and success?
The year 2017 has not been growth oriented year for our company due to the effect of Demonetisation & the introduction of GST. Customers, particularly traders were hesitant to stock goods for resale purposes. This led to a slowdown in business. However due to our marketing efforts we were able to makeup in the first quarter of 2018 & will end up with improved sales figures for the financial year 2017-2018.
What's new addition you introduced in a year?
In the year 2017-2018 we have introduced Intrinsically Safe True RMS Digital Multimeter, Battery Quality Analyzer. Both this items have unique features, which are not available in other products available in the market.
Which verticals fuel major growth for your company in a year?
The main pillar of our company's growth in business is two fold viz, one high quality if our products which gives long term service without break down & two is our unmatched after sales services. Our company has the maximum number of Digital Multimeter & Clamp Meter which are UL Listed, which gives quality service for years & years. About  our service, we have recently service & instruments which was used by him for over 20 years & now sent to us for service, which we provided to the satisfaction of the customer.
What do you see as new trends and technologies making a wave in test and measurement industry?
KUSAM-MECO in keeping with the trends in the Industry will upgrade the technologies in the Test & Measuring Instruments supplied by us. More & More functions will be packed into the Microcontrollers / Microprocessors used in the instruments so as to give the users more value for money. Also the safety of the instruments & the users will be kept in mind while designing new products.
Today is the IoT era and the technology seems to have an impact on test instruments. What do you say?
The impact of IoT is not yet on Test & Measuring Instruments as compared to other fields. As the volumes of manufacturer & use of Test & Measuring Instruments is still at a low level, it will be fail when the volume is increase.
How does your products meet the current testing needs?
Our products meets the testing requirements of the Industry fully. In fact our products due to their very high quality & also the large range can meet most testing requirements required by the Industry.
What is the most challenging in India T&M industry and how well did you position your products in the market?
The most challenging task with us is to compete with the other brands which are of inferior quality & selling at low prices. Our products sale due to our superior quality & after sales service.
What particular features you would like to sum up for your products that really matters for Indian industry?
The Indian Industry must look for various features in total before buying any products. It must consider the specifications of the products & quality, after sales service & finally the price.
What is your future outlook on this industry?
We feel that there is good scope for the Test & Measuring Industry for the next decade. In spite of many new technologies, yet the Test & Measuring industry will move from strength to strength.
The company's vision is "TO BE KNOWN AS THE ONLY ONE ORGANISATION WHICH CAN OFFER COMPLETE RANGE OF VERY HIGH QUALITY ELECTRONIC INSTRUMENTS TO SATISFY CUSTOMER NEEDS" and to provide "VALUE FOR MONEY".