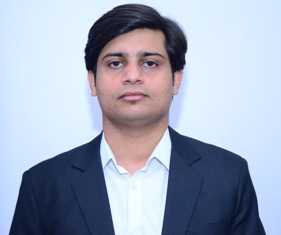 Interview with Mr. Abhishek Shukla, Vendor Development & Marketing, Saison Components & Solutions
According to you what stands you ahead as compared to other distributors?
Saison was started to support the customers in the electronics industry by supplying electronic components with high quality and competitive price. Since we started, our customer base kept on increasing because of our support, excellent services and trust we gained in the years.
Talking about the reasons which keeps us ahead as compared to other distributors are many, few of which are our wide range of products, shorter lead times, least rejections, competitive price and timely deliveries.
What is your key focus in distribution business?
Saison started with focusing on the renewable segment but kept on diversifying and entered different segments such as power, solar, consumer, lighting, telecom, defence and automotive& doing quite well in each. We do not limit ourselves into one particular segment.
As you know that according to a recent Reuters poll, India will reclaim its position as the fastest growing major global economy this year, partly propelled by benefits from the new tax system (the GST) and bolstered by an expected central bank interest rate cut.
These major changes will help our country in development by adapting more advanced technology and move towards an era of automation.
As we know that automation is already booming along with the introduction of IOT throughout the country.
Saison is supporting the manufacturers and designers by providing excellent quality components & products so that the component requirement does not hinder the development.
As we see that there is huge potential for the trending products such as POS, STB, smart meters, electric vehicle etc. Saison is actively participating and playing an important role in all the mentioned products by supplying components & helping at designing stage.
Our major strength is the supercapacitor from Vinatech, Korea. We have introduced our Supercap in various segments such as wind turbine, energy meter, AMR, DG engine cranking etc.
Other than this, we have been successful in introducing many components from China such as inductors, capacitors, resistors, diodes, transistors, MOV's and many others.
Also, we keep on diversifying and keep on adding more products in our basket to maximize our support to the customer.
What challenges you are facing in this industry?
One of the biggest challenge faced in the distribution industry is the under invoicing done by few distributors and importers which is the biggest obstacle as the price quoted by them was always lower (of course by unfair means).
But we expect that after implementation of GST it will be reduced in near future and even eliminated in the long term.
Other than this, some entry of low quality products also acts as an obstacle as they affect our business.
What is your say on electronic component manufacturing advantages & challenges?
There are many advantages & challenges with respect to the electronic components manufacturing like the strong local demand for consumer durables and mobile devices will be an advantage however the high capital cost & inefficient supply chain for raw material will be a big challenge.
Again the growth of niche markets, specialized EMS players in automotive and strategic & medical electronics can be an advantage and non-availability of advanced manufacturing equipment can be a challenge.
The rising labour cost in the western countries & now also in Asia will also give India the advantage as the labour cost is much lesser here. However, the unfair level playing due to high cost of finance as compared to other countries.
More outsourcing of manufacturing by Indian & global OEM's who are looking for a larger share of the Indian market can be an advantage and on the other hand lack of availability of skilled labour, capability limitations, inverted duty structure and lack of access to new technology can be a challenge.
But the economy and the development is sure to go up in the coming years.
Can you share your growth rate?
For that, I would just say that we started with nothing in hand and our last year turn-over was $4.5 Mn.
This year we are targeting for $6.5Mn.