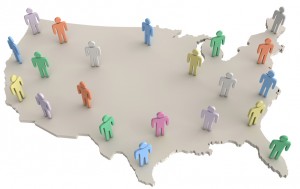 Access to medical care is a crucial aspect of any developed society. Thankfully, the United States has no shortage of medical facilities to choose from, with more and more urgent cares appearing across the country. And even an app is being developed.
The urgent care business in St. Louis, for example, is booming. The clinics are popular among patients that want attention quickly, but also want to avoid expenses from an emergency room visit. The ER was previously the only way to immediately get ailments treated without having to wait to see a primary care doctor, at least in the region.
In the St. Louis area, emergency room doctors have gone into the urgent care business themselves. Additionally, hospitals have opened their own clinics to try and keep non-emergency cases out of their major facilities. Nearly all (85%) of urgent care clinics are open seven days a week, meaning care is always available. For those that don't want to make the travel, there are other options in development.
Options like the new urgent care app being developed by DispatchHealth. It is an app that has recently raised some $30.8 million in funding to further its development.
The company was founded in 2013 by two mobile health executives and their team of board-certified caregivers. It features on-demand treatment with a call, click, or tap of an app. The treatment is delivered to a patient's home or office after ordered.
The service works by allowing patients to explain their symptoms and request care through the app, the company website, or a phone call. Patients are then connected to a trained provider who is prepared to handle minor illness and injury, as well as more complex cases. The care is provided with an average price of $150 to $300 per visit, 80% less than the cost of a traditional emergency department visit.
So far the app hasn't left the area that it has been developed in, but the funding might change that in the coming years. It will make a great addition to the booming urgent care business if other providers decide to jump on board, though no plans have been made for a partnership yet.