By Mouser Electronics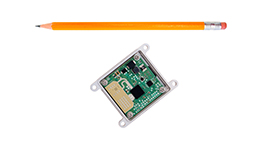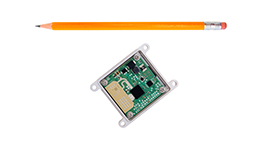 The world is changing. You can see it on the roads, in buildings, and in cities.
Meeting that change is a new family of highly accurate, single-chip millimeter-wave (mmWave) sensors enabling applications ranging from automotive radar to industrial automation. These precision sensors give designers a platform to bring new levels of intelligence, safety, and autonomy to automobiles, buildings, factories, and drones. Advances in technologies such as mmWave sensors are timely. For example:
There may be 10 million self-driving cars on the road by 2020, according to Business Insider.
Fifty-six percent of industrial companies will increase efficiency over the next five years, according to PWC.
Eighty-one percent of homes and buildings will be automated by 2020, according to Gartner.
These changes will require new levels of precise sensing to detect the range, velocity, and angle of objects; to penetrate plastic, drywall, glass, and other materials; and to perform in extreme and challenging environmental conditions such as rain, fog, dust, light, and darkness.
Until now, sensing systems have used discrete components to transmit, receive, and analyze signals. Using discrete components on circuit boards increases the size, power and overall cost of systems. Our technology—built on a complementary metal-oxide semiconductor (CMOS) platform—integrates a best-in-class digital signal processor (DSP) and microcontroller (MCU) into a single, small package that will use less power while delivering up to three times more accuracy than current solutions.
Automotive Applications
Sensors in automotive applications will support advanced driver assistance systems (ADAS) designed to help warn, brake, monitor, and steer our cars as we drive to the grocery store, to work, and on long road trips across the country. These increasingly in-demand systems are essentially the first step on the technology road toward full autonomous driving.
Technologies widely available in cars today include adaptive cruise control, automatic emergency braking, blind-spot warning, lane-departure warning, and even parking assistance. But future advances—autonomous parking, highly automated driving and, ultimately, hands-off-the-wheel autonomous driving—will depend on increasingly sophisticated sensing intelligence from radar, as well as from technologies such as laser, ultrasonic, infrared, and lidar.
Industrial Applications
These sensors are enabling the next level of efficiency and intelligence for buildings and factories.
The applications for industrial systems are myriad. For example, the sensors' unprecedented accuracy will enable companies to precisely measure the fluid levels in tanks as a way to manage inventory and detect leaks early. Perimeter sensors will provide security systems with precise motion-sensitive detection and tracking. Traffic-monitoring systems enabled with mmWave sensors will create smarter cities through reduced traffic stress.
Sensors also will provide more precision for robots and forklifts and be able to determine how many people are in a room.
Our world is in the midst the next great industrial revolution that will require unprecedented precision. Technologies such as mmWave will enable designers to meet these needs in new, innovative ways.