Heilind Asia Pacific, part of Heilind Electronics Inc., has been awarded the APS Regional Distributor of the Year 2016 in Taiwan from Molex, a leading supplier of connectors and interconnect components. This is the second APS Regional Distributor of the Year 2016 Award from Molex to Heilind Asia this year.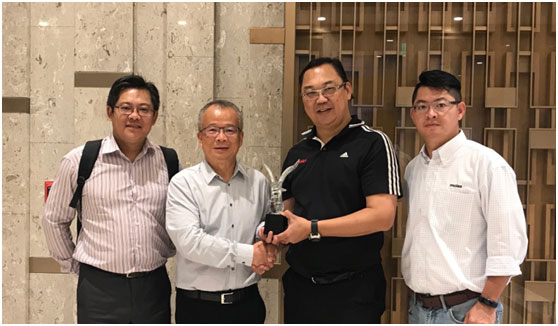 It's the 1st time in Asia Pacific Taiwan region that Heilind receives Molex award for distributors recognizing their efforts and contributions as highest level.Heilind Asia Pacific commenced operations in Dec 2012, and now has 19 sales locations& 3 warehouses throughout Asia including Taiwan new office which opened in 2016.
Heilind supports both original equipment and contract manufacturers in all market segments of the electronics industry, stocking products from the industry's leading manufacturers in 25 component categories, with a particular focus on interconnect and electromechanical products.