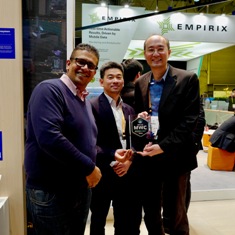 Barcelona/New Delhi, March 13, 2018:Top android news blog, Android Authority, awarded MediaTek its Best of MWC Award for the MediaTek Helio P60. Android Authority recognizes the best products and innovative tech solutions showcased during Mobile World Congress.
 The Helio P60 is MediaTek's first chipset featuring MediaTek's NeuroPilot AI platform, delivers a 70 percent performance boost over the previous Helio P series and is built for energy efficiency. The new MediaTek Helio P60 seamlessly powers high-performance AI-accelerated experiences and, the latest camera and smart image processing features while extending the battery life.
In awarding the Helio P60, Android Authority called it "the most notable release in a long time. Bringing dedicated machine learning hardware to a more affordable price point and new markets is an important step in the push toward ubiquity."
"Building on our legacy of innovative technology, the new MediaTek Helio P60 changes everything about what consumers can expect in affordably-priced smartphones. MediaTek Helio P60 chipset brings consumer flagship features like AI enhanced face recognition, scene recognition and smart photos and videos, giving everyone access to incredible the features without the premium price tag", said TL Lee, General Manager of MediaTek's Wireless Communication business unit.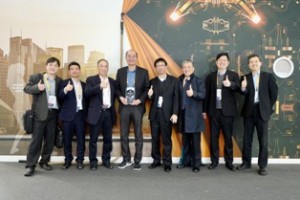 Android Authority is a reputable influencer in the tech industry. Having recognition of the Helio P60 as outstanding engineering that will bring new premium devices to market is gratifying, Lee added.  Smartphones powered by the MediaTek Helio P60 chipset will be available globally during Q2 2018. For more details about Helio P60, please visit: MediaTek Helio P60
Read the full blog on Android Authority here: Best of MWC 2018: Android Authority's favorite products from the show