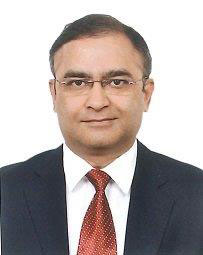 Interview with Mr. Narendra Badve, Director & Country Head – Sales, Industrial Power Control, Infineon Technologies India
What is driving the demand for energy efficient appliances? How does Inverterization help to drive energy efficiency?
If India were to provide its citizens (by then 1.5 billion) with the same amount of power by 2035 that China generates today, it would need to increase its energy generation to 5,250 TWh per year. That would require an annual growth rate of 7.3%. This energy comes with a business and environmental cost. Assuming a very conservative estimation of50 USD per MWh, This would equate to 200B USD for the government, businesses and end consumers. Cost is going to be driving the demand for energy efficiency.
Appliances like fans, air conditioners, refrigerators, etc. are all major contributors to energy consumption. We are rightly accelerating the efforts to move towards energy efficiency or what we call "inverterized appliances".
Inverterization is the future of Home Appliances segment, the latest in technology to ensure energy efficiency in home appliances. India has not missed the bus to join the trend of inverterization as this type of paradigm shift affects all global manufacturers simultaneously, and so this may in actual present a huge opportunity for India to adopt and roll out inverterized products that would help change the face of the local home appliances industry.
Motors are a key part of appliances. So far, the traditional approach has been based on only two operating controls (ON/OFF) with no speed control techniques. This leads to much higher power consumption.
On the other hand, inverterization is the technique commonly used these days – also known as Variable Speed Drive (VSD) -wherein an inverter converts power from DC to AC and the power is then converted back to DC. In addition to benefits of its quieter and smoother operation, the inverterized mode also helps to reduce average power consumption in comparison to the traditional ON/OFF mode.
What are some of the growth drivers & challenges faced by the industry?
It is estimated that over 60 million home/industrial/commercial appliances like (fan, refrigerators, air conditioners, washing machines) are being added to the market in the country. In addition there is significant requirement of large power consuming products such as pumps, deep freezers, ventilators etc. which underscores the need and importance for their energyefficiency.
A major challenge India faces is that the average consumers across the country have not yet adopted energy efficient appliances.This slow rate of adoption is due to a lack of local design and manufacturing capability (electronics portion), low consumer understanding on long-term cost (adding inverter design portion) versus benefit (long-term energy bill saving), and a resulting dilemma to pay higher price for the product. Educating the end consumer on the benefits of energy efficient appliances can be one of the ways to help fasten this pace of adoption, and in turn help propel growth of this industry.
What is Infineon focus to drive this trend?
Infineon delivers energy efficient and reliable semiconductor solutions at the best performance per unit cost for power electronics systems. We majorly focus on developing complete solution design to help customers reduce time to market, and also work closely with ecosystem partners to develop localized solutions.
Some of our key markets include fan, air conditioner, refrigerator, washing machines, solar pumps, among others. Infineon offers a range of products that features dedicated motor controller, intelligent power modules (IPMs), and discrete IGBT products for this market. We cover complete solutions in this market including applications for BLDC fans, inverterized air conditioners and refrigerators, desert coolers, solar pumps etc.
According to you how Government's initiatives will drive energy efficient devices and appliances in India?
Indian Government is focussed on accelerating adoption of Energy Efficient Appliances. LED Bulbs program has already been a big success. EESL, BEE, and others are also helping drive this trend, so we are seeing good progress here.
However, at present, a major portion of inverter boards are simply imported and hence there is a need for a parallel drive for adoption of locally designed and manufactured products in this segment. There is no clear policy in this regard currently, as most of the demand is catered to through imports, when the local industry has the capability to  design and manufacture these solutions inIndia. Thus, there needs to be a push towards inverterization, which can also feature in the Government's popular "Make in India" program, for the local ecosystem to evolve and benefit in totality.