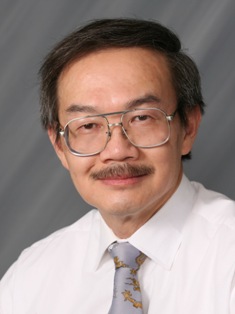 Indium Corporation's Dr. Ning-Cheng Lee, Vice President of Technology, shared his expertise during two professional development courses at the 19th International Conference on Electronic Packaging Technology (ICEPT 2018) on Aug. 8 in Shanghai, China.
Achieving High Reliability for Lead-Free Solder Joints – Materials Consideration detailed the material considerations required for achieving high-reliability in lead-free solder joints. The goal of this course was to provide participants with the understanding of how various factors contribute to failure modes, and how to select proper solder alloys and surface finishes for achieving high-reliability.
The second course, Power Electronic Packaging Reliability, Materials, Assembly and Simulation, educated participants on the lead-free materials best used to achieve high-reliability solder joints in power electronics at varying temperatures.
Dr Lee is a world-renowned soldering expert, an SMTA Member of Distinction, and IEEE Fellow. He has extensive experience in the development of fluxes, alloys and solder pastes for SMT industries, and extensive experience in the development of high-temperature polymers, encapsulants for microelectronics, underfills, and adhesives. In addition to SMT and semiconductor soldering materials, his research also extends to nano bonding technology and thermal conductive materials.
Indium Corporation is a premier materials manufacturer and supplier to the global electronics, semiconductor, thin-film, and thermal management markets. Products include solders and fluxes; brazes; thermal interface materials; sputtering targets; indium, gallium, germanium, and tin metals and inorganic compounds; and NanoFoil®. Founded in 1934, Indium has global technical support and factories located in China, Malaysia, Singapore, South Korea, the United Kingdom, and the USA.
For more information about Indium Corporation, visit www.indium.com or email abrown@indium.com. You can also follow our experts, From One Engineer To Another® (#FOETA), at www.facebook.com/indium or @IndiumCorp.