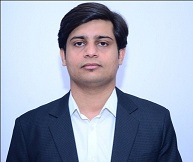 Technical progression at global scale has put more pressure on developing countries to improve their infrastructure and progress in other important areas for prosperity. India being ranked high in the list of developing nation has a lot of pressure to maintain the speed.
As per estimates, about 25-30 people will migrate every minute to major Indian cities from rural areas in search of better livelihood and better lifestyles. With the momentum, about 843 million people are expected to live in urban areas by 2050. So to accommodate this massive urbanization country needs to find smarter ways to manage complexities, reduce expenses, increase efficiency and improve the quality of life.
Advertisement

The top most priority for competing at the global level is the vision of our Prime Minister Shri Narendra Modi, which is the Smart City.
Mr. Abhishek Shukla, Vendor Development & Marketing, Saison Components & Solutions take here a look at the real progress of Indian Smart Cities and related developments.
Now the question comes that "What is a smart city"?
The answer is, there is no universally accepted definition of a smart city. It means different things to different people. The conceptualisation of Smart City, therefore, varies from city to city and country to country, depending on the level of development, willingness to change and reform, resources and aspirations of the city residents. A smart city would have a different connotation in India than, say, Europe. Even in India, there is no one way of defining a smart city.
What is the reality about smart city in India?
PM Modi had announced his vision to set up 100 smart cities across the country soon after his government was sworn into power, since then a race has been on among cities to land on the list that the ministry of urban development was compiling.
To comment on the reality or possibility off smart cities in India, I would just like to give an example from the recent events, just 6 months back, cheap and fast internet seemed like a dream but today India has gone crazy over Reliance Jio.
Smart cities are not a new topic in India. They have been in the pipeline for quite some time. The cities we live in today are extremely chaotic, unruly and are spreading at an uncontrolled and unsustainable rate. Smart cities seek to change that.
How soon can we see Indian cities with the tag of smart city?
PM Modi's constituency Varanasi already bagged the coveted smart city tag after the government announced 27 more cities under the flagship smart cities mission on 20th September last year. The holy city ranked 23rd among 27 cities. Amritsar topped the second round of smart city last year.
So, very soon we all will be witnessing the smart cities around us.
How it will open up multiple opportunities for Indian industries?
It will definitely open multiple opportunities for Indian industries such as the IT industry, automation industry, renewable industry and many more.
The purpose of the Smart Cities Mission is to drive economic growth and improve the quality of life of people by enabling local area development and harnessing technology, especially technology that leads to Smart outcomes. Areabased development will transform existing areas (retrofit and redevelop), including slums, into better planned ones, thereby improving liveability of the whole City. New areas (greenfield) will be developed around cities in order to accommodate the expanding population in urban areas. Application of Smart Solutions will enable cities to use technology, information and data to improve infrastructure and services. Comprehensive development in this way will improve quality of life, create employment and enhance incomes for all, especially the poor and the disadvantaged, leading to inclusive Cities
What are your views on future of manufacturing and how the automation plays an important role?
The economy depends significantly on the manufacturing industry for job & wealth creation. Unfortunately however, there has always been a connection between the expansion of the manufacturing industry and exploitation of natural resources that results in environmental degradation. Greater awareness about this connection and its consequences is making manufacturing companies to adopt sustainable manufacturing practices.
The growth of the manufacturing industry has spurred automation industry's development and both of them have continually evolved over the years. Just as the manufacturing industry has close linkages with the global economic prosperity, automation has an important role to play in making the manufacturing processes efficient, safe and sustainable.
As it developed, the automation industry has gone through numerous technology-related transformations; in the past pneumatic systems gave place to electronic which in turn was replaced by microprocessor based systems such as PLC, DCS, and SCADA. While growing in tandem with the growth of the manufacturing industry, the automation industry emerged stronger and more resilient and the role of automation systems expanded. They are no longer mere shop floor systems applied to manage health, safety, and environment. As production operations became more complex and tightly coupled with supply chain, demand fulfilment, and such others, automation systems began to share shop floor information with enterprise decision support systems so as to help manufacturing firms enhance productivity, improve quality and efficiencies, control costs, and such others. Looking at the future, the role of automation will further change and expand, as the manufacturing industry gets ready to enter a new era.
What are Saison solutions for automation and manufacturing sector?
One of the major solutions that will contribute to the smart cities is the ultracapacitor/supercapacitor.
As one of the major focus will be to reduce the pollution and eliminate the products which affect the environment adversely such as batteries, there has to be a product which replaces it. So the product is the supercapacitor. With already replaced the batteries in various applications such as Wind turbine pitch control system, energy meters and diesel generator cranking, we are continuously moving forward to replace batteries in other applications as well and thus contributing to the environment.
Other than the supercapacitor, Saison also offer encoders which plays a very important role in the automation industry. As India is progressing towards an automated environment quality components are very essential to give a long life with maximum efficiency.
There are many applications of encoder; few of them which will contribute to the developing country will be automated machineries, solar tracker, wind turbine generator etc.
One of the main applications which will play an important role will be of the solar tracker.
Our supercapacitor and encoder both can be used in this very useful application.
What is your current growth rate and you can anticipate your growth this year?
Unlike the industry Saison has done quite well last year. We did $5Mn last year, and have set our target as $8Mn for this year.