NIWeek 2018 : Interview with Brandon Treece, Solutions Marketing Manager, National Instruments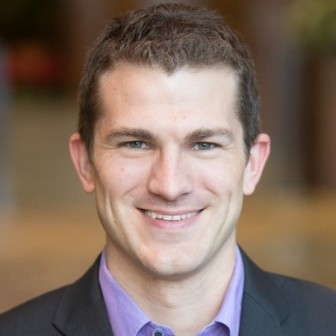 What does industrial IoT means for automation?
Equipping your "things" with connected and synchronized measurement and control technologies unlocks insights that can increase uptime, boost performance, and drive innovation all while reducing operational costs. Those insights, however, hinge on the availability of accurate and reliable real-world data. With NI's technology providing unmatched capabilities in measurement, control, ruggedness, and connectivity, along with our expert ecosystem, you can realize the benefits of the Industrial Internet of Things (IIoT) today.
What are the current trends experiences in Industrial IoT?
The Industrial Internet of Things (IIoT) has quickly evolved from concepts and pilot projects to fleet-wide deployments with impressive returns. These returns are based largely on the actionable, data-driven insights that have equipped forward-looking companies, such as Jaguar Land Rover, China Steel, and Duke Energy, to maximize uptime, boost performance, and drive future product innovation. Industry is evolving to become smarter and more connected. Late adopters of the IIoT risk losing market share and incurring unnecessary costs by not keeping up with the pace of innovation.
With today's edge node hardware and analytics software, it's fairly straightforward to extract business benefits from small-scale IIoT pilots for predictive maintenance and connected smart machine control. Technologies are readily available today to enable a growing volume of connected systems and uncover engineering and operational intelligence management challenges that will define the continuing evolution of the IIoT. Attention and investment are now shifting toward the next challenge: scaling and managing large IIoT deployments, including remote systems management, software configuration management, and data management.
What are the related testing challenges?
At its root, the IIoT is a vast number of connected industrial systems that communicate and coordinate their data analytics and actions to improve performance and efficiency and reduce or eliminate downtime. A classic example is industrial equipment on a factory floor that can detect minute changes in its operations, determine the probability of a component failure and then schedule maintenance of that component before its failure can cause unplanned downtime that could cost millions of dollars.
The possibilities in the industrial space are nearly limitless: smarter and more efficient factories, greener energy generation, self-regulating buildings that optimize energy consumption, cities that adjust that can adjust traffic patterns to respond to congestion and more. But, of course, implementation will be a challenge.
Adopting the Industrial Internet of Things will require a change in the way organizations design and augment their industrial systems. IIoT systems must be adaptive and scalable through software or added functionality that integrates with the overall solution.
What are IoT testing approaches?
Along with its impact on everything from design to upkeep and maintenance, the Internet of Things (IoT) promises to turn the relatively staid area of test and measurement on its head as companies retool their strategies for the era of smart products. One of the biggest changes is rethinking testing strategies to map with the increasing number of software- and sensor-rich products, as well as taking a modular approach to ensure teams are always working with the latest protocols and technologies.
You need to have a smarter approach to testing if you want to test a smart product and a lot of times, people view that as two separate things," he explains. "People have to be thinking about the test system in the same way as a smart connected device: It has to be built to be flexible, it needs to stick around for a while, and it can't sacrifice functionality.
NI's says flexibility and software-defined I/O modules are key as well as computational horsepower for signal processing, both locally and in the cloud.