By Christine Young, Blogger, Maxim Integrated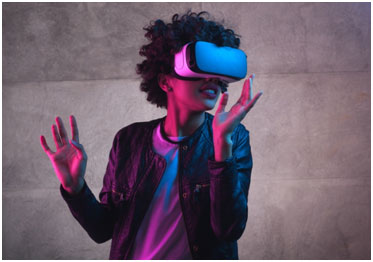 As enthusiasts turn to virtual reality (VR) to take them to faraway places or imaginary lands, they certainly don't want their immersive experience to come to a screeching halt because the VR headset's battery has died. Yet, the popular headsets currently available yield only a couple of hours of runtime between charges. That's hardly enough time to watch a movie.
VR and augmented reality (AR) headsets aren't the only battery-operated consumer devices that face power challenges. Home automation hubs, set-top boxes, gaming systems, and netbooks are other examples of computationally intensive, always-on mobile electronics that encounter a similar dilemma. These types of applications increasingly rely on multi-core CPUs, APUs, GPUs, artificial neural network accelerators, and machine-vision algorithms—all in a compact form factor. Since the devices are compact, however, so too are the batteries that power them. As computational power rises in these types of applications, designers must strive to:
Maximize performance per watt
Increase system efficiency
Reduce board space
PMICs for Compact, High-Performance Designs
Maxim has developed highly integrated power management ICs (PMICs) that deliver high performance for computationally intensive applications where space constraints, component costs, high efficiency, high horse power, power sequencing, and robustness are important considerations. The portfolio's two newest members are:
The MAX77752 multi-channel integrated PMIC, which has four regulators (3x buck converters and a 150mA low-dropout linear regulator (LDO)), offers more than 90% peak efficiency at 3.6VIN, 1.8VOUT and a load current of 3A, features 3x GPIO to enable external regulators, and is available in a 70mm2, 40-pin TQFN. An in-rush current limiter ensures stability during a hot-plug event, and a flexible power sequencer allows hardware- or software-controlled power up.
The MAX77714 complete system PMIC, which has 13 regulators (4x buck converters and 9 LDOs), offers >90% peak efficiency at 3.6VIN, 1.1VOUT, features 8x GPIO, and is available in a 230mm2, 70-bump WLP. It has an I2C-compatible interface, a flexible power sequencer, and a low quiescent current of 85µA in sleep mode.
"Technologists today are driving unique innovations in AR, virtual assistance, real-time deep learning, and beyond. This entails shrinking form factors, while deploying multi-core CPUs, GPUs, artificial neural network accelerators, and machine-vision algorithms. In parallel, businesses are striving to accelerate time to market, leading to newer challenges arising from this rapid amalgamation. Standard, discrete solutions fall short in addressing them," said Karthi Gopalan, director of Business Management for Maxim's Mobile Power Business Unit. "Maxim's newest PMICs are streamlined with scalable and configurable resources to power the fastest mobile processors. They sport gaming-level performance without sacrificing power efficiency, for the expanding AI-driven consumer landscape and industrial IoT applications."
In summary, a good user experience is marked by electronic gadgets that run cool for long periods of time between charges. Maxim's high-performance PMICs provide a complete set of power management capabilities in single-chip solutions, enabling application processors to operate at peak levels and deliver a stable, high-quality user experience.