25 – 26 October 2016

The Leela Ambience Gurgaon Hotel, Gurgaon, Delhi, India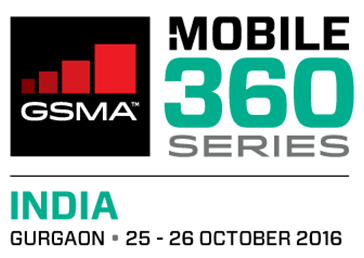 GSMA Mobile 360 Series – India is the first ever gathering in Gurgaon, Delhi bringing Mobile Network Operators together with other stakeholders to discuss the Digital India vision and its impact upon the mobile universe in India. The introduction of the Digital India programme which underpins multiple Government Ministry and Department objectives has created a unique opportunity for new ecosystem partnerships and industry growth.
An array of keynote addresses, case studies and panel discussions address: the digital socio-economic vision for the future; practical steps towards building a new, diverse stakeholder ecosystem; a roadmap for the creation of relevant service offerings for health, education, banking and much more that will support digital literacy, economic development and female empowerment; and what types of investment, regulation and technologies will be critical to the infrastructure needed to support the vision.
In addition to the conference agenda, Mobile 360 – India features a technology showcase in the networking area including tactile demos from partners, start-ups, sponsors and GSMA. During the networking drinks reception, we will hold our inaugural Indian Jumpstart event – a dynamic platform for Start-ups seeking scale and partners to pitch their products, services and business models to an eminent panel of judges.
Join us at Mobile 360 – India in Gurgaon, Delhi this October. Register today at www.mobile360series.com/india.