Distributors are the cornerstone of keeping businesses moving, by providing essential supplies and support. In the past 5 years, businesses who rely on distributors have seen their customers' needs change, prompting a shift in buying behaviour, which has had a knock on effect all the way up the supply chain and back again.

The growth of the electronics industry has triggered the expansion of the electronic components industry as well. Mr. Abhishek Shukla, Marketing and Vendor Development, Saison Components & Solutions highlights, "India's electronics component market is definitely and undoubtedly good as the demand for electronic products in India is poised for significant growth in the coming years.
Moreover, India is becoming home to a growing middle-class population. Increasing disposable income has led to increased consumer demand for electronics products & gadgets especially advanced TVs, mobile phones, and computers. Thus, a positive outlook is expected considering the huge surge.
India is one of the largest growing electronics market in the world which can be observed considering any one of the segment related to electronics such as, let's say, the LED market, which is expected to expand to $35 Bn by 2020 from $0.1Bn in 2012.
After petroleum products & gold, major share of India's imports comprises electronic components which is growing continuously year on year.
Indian semiconductor industry has grown from $65.1 billion in 2010 to $96.5 billion in 2012 and under National Electronic Mission it has been projected to reach $400 billion in 2020. With 20% of electronic goods being manufactured locally, with this India will able to reach $100 billion in 2020 and the remaining $300 billion has to be imported.
This explains well about the electronic components distribution business scope in India and Saison expects to play an important role".
Customers and buyers are more clued up than ever and not afraid to shop around, which means that distribution businesses face the challenge of meeting these changing needs. In such a competitive marketplace, distributors need to find ways to serve their customers in the way that suits the customer best, which in changing times is tall order.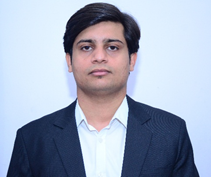 The rapid surge in connected devices and miniaturised wearables has driven growth in the burgeoning Internet of Things (IoT) sector, with professional makers at the cutting edge of this growth. The Internet of Things is one of the most exciting and accessible markets for designers, opening up the opportunity to bring new products to market, to a broader range of customers than ever before, each with different needs. In addition to traditional market entrants and smaller design houses who have experience in bringing products to market, there is now a new customer group – professional makers who may be bringing a product to market for the first time. Professional makers value support with high volume production which includes careful management of inventory and obsolescence, setting them aside from the traditional hobbyist who sees value in broader product lines and have a greater need for technical support. With so many opportunities in this market, anticipating customers' needs can be complex, but meeting these needs most definitely has its rewards.
The rapid development of the IoT space, and growth in areas such as wearables is driving designers of all levels of experience to tackle new challenges as they enter new markets and apply technology in ways that it has not been used before. This may mean negotiating compliance challenges within heavily regulated industries such as healthcare and automotive, or developing a deeper knowledge of existing technology as it is applied in different ways, in harsher environments or within flexible applications e.g. clothing. The pressure to keep up is felt strongly by design engineers and there is a growing trend to work with distributors that can support them right from the beginning with research and design expertise as well as broad product portfolios, high volume distribution and supply chain support, logistics, finance and excellent customer service.
Challenges for distributors
Traditionally, distributors provide competitive advantage by ensuring components are in stock in high volume and at a competitive price. The distributor will manage this stock, ensuring appropriate buffer levels, allowing customers to place call-off orders and have them shipped quickly anywhere in the world. They make account management simple and easy through an account manager, online system or a combination of both these options, and have resources to offer advice, both technical and commercial. Reliability and flexibility are therefore two of the big deliverables that mark out a distributor fit for these emerging market's demands.
Purchasing departments still value price and availability over other factors. This provision is challenging enough for a distributor to deliver for this type of customer, but in the modern marketplace, distributors have many customer groups to please. In today's market, however, business customers are focussed on the total cost of doing business, driving increased use of Approved Vendor Lists (AVLs). This means that the variety of needs within any one customer will naturally place higher demands on a 'one stop shop' distributor.
The growth of the professional maker and hobbyist sector is putting distributors under a particular pressure. For this customer group, technical support is the biggest area in which a distributor can provide added value. Although their needs are similar to engineers in traditional companies, the IoT boom has meant that more makers and hobbyists, many of which may have limited technical knowledge, are getting involved with developing projects that demand greater levels of connectivity, flexibility and customisation.
Despite the amount of plug and play modules available to this segment of a distributors customer base, makers and hobbyists still require deeper levels of technical and product support. This need has been addressed in part through the investment in distributor led online forums and communities as well as business modules focussed purely on software and design services. Nevertheless, servicing the maker and hobbyist market is still demanding and these customers favour a distributor that carries a broad line card, has items in stock and offers excellent delivery options, technical support and customer service.
In order to better service engineers, makers and hobbyists, distributors have needed to focus attention on their web presence, to attract new customers as well as support existing ones. With the overwhelming number of products now available online, distributor websites need to balance easy navigation with the right amount of technical information and support resources to retain customers and reach new audiences.
Bearing all of these factors in mind and the distinct but overlapping needs of the marketplace, is it possible for a distributor to keep everybody happy or is it necessary to choose one target customer group and focus on them alone?
Counterfeiting: The Rising Threat
As a serious challenge to today's global electronics supply chain, counterfeiting and gray market diversion of electronics components threaten the integrity of products for manufacturers. Counterfeits and obsolete electronics components contribute to dangerous business exposure for manufacturer's customers, and compromise health and safety for consumers. Clearly, new solutions are needed to improve electronics supply chain integrity and stability.
Serialization technology provides a means by which products can be uniquely identified with a serial number at the unit item level, as opposed to lot or batch levels. The individual item, such as a circuit board, battery, etc., is assigned with a unique serial number that is embedded in a 1D or 2D barcode (or other type of tag) including RFID tags, human readable numbers, holograms and other covert identifying methodologies. Although unit item serialization is one of the most powerful anti-counterfeiting and anti-diversion measures available today, many manufacturers lack standardized, automated, enterprise-wide labeling solutions as a foundation upon which serialization can be implemented efficiently and cost effectively.
This is because many large electronics organizations, their suppliers and their distributors still rely on a mish mash of 3rd party and homegrown barcode labeling systems. Serialization technology cannot be applied consistently or affordably throughout a non-standardized labeling environment.
However, enterprise-wide labeling strategies can provide the first line of defense in today's complex high technology electronics distribution environment. Enterprise labeling offers a dynamic and data-driven approach for the creation of complex 1D and 2D barcode labels. It provides a platform for standardization, automation, scalability, and efficient maintenance while allowing businesses to react quickly to evolving customer, regional and regulatory requirements, and ensures consistency across a global supply chain. Enterprise-wide labeling, or organizationally aligned labeling solutions that increase visibility and collaboration across the entire supply chain can better enable electronics manufacturers, suppliers, and vendors to meet performance and scalability requirements with power and flexibility. Then when a company is ready to add unit item serialization technology as an additional powerful deterrent to counterfeiting and diversion, unique product identifier serial numbers can be integrated with minimal disruption and effort. Now is the time for all responsible electronics supply chain stakeholders to look to enterprise labeling solutions as the best rapid response strategy to one of the most critical supply chain challenges today.
Many experts insist that the high prevalence of electronic counterfeits has arisen as a bi-product of the gray market, which is the unauthorized sale of new, branded products diverted from mainstream distribution channels. The gray market has spawned a fraudulent and unreliable distribution system based on a marketplace clamoring for price discounts and high availability for more and more technology products. Counterfeits have crept into the gray distribution networks through rogue component design houses fronting as manufacturers, which then sell those products to independent distributors, who in turn ask the design firms to buy their products of choice from an authorized manufacturer. After distributors obtain these products illegally, components enter the gray market, are sold at sharp discounts over the Internet, and are often offered alongside counterfeit components, making it difficult to know which products are authentic and which are not.
It has become necessary for all distributors of electronic components and manufacturers of electronic equipment to inspect all incoming electronic components for authenticity.
Mr. Abhishek Shukla, Marketing and Vendor Development, Saison Components & Solutions mentions, "One of the biggest challenge in the electronics industry is the counterfeit components. Recent reports show consumer and industrial businesses are losing approximately $250 billion each year because of counterfeit components. The counterfeit components get an easy entry into the market because of the low price as compared to the genuine one. Many of the buyers end up buying the counterfeit because of the low cost ignoring the dangerous consequences, like, for instance, imagine incidents such as an aircraft crashing due to malfunctioning counterfeit parts, a medical equipment blurs off in the middle of the surgery, a missile misses the target and hits the own camp and a heavily invested satellite fails reaching its destiny or a fake mobile battery exploding even as one is using the phone. The counterfeit electronic parts are available everywhere from sophisticated semi-conductors and chips used in commercial and military electronics as well as the normal day to day used electronics items, and they represent a serious hazard if used in critical systems such as aircraft navigation, life support, military equipment, or space vehicles.
So, the biggest challenge is to tackle the counterfeit components suppliers and win over them.
Next one was the under invoicing being done in the market by many of the suppliers/traders but thankfully it is almost eliminated after the implementation of the GST.
First precaution is to control the source and the inventory by properly maintaining, updating and reviewing the information.
2. Keep a better watch on life cycle of each component. Be ready with multiple alternate components and sources in case of the component nearing to its end-of-life (EOL). In case of single-source components, better have enough stock in-hand, even though it adds to the sleeping budget.
3. Prefer purchasing the components from the manufacturer directly as much as possible. If it is not viable, then approach the franchised distributors and qualified independent distributors. Proactively, get the contact details and addresses of the distributors from the original manufacturer directly or get them confirmed. Maintaining and assessing the potential suppliers can help a lot.
4. Adopt a thorough screening of components and perform inspections with sophisticated instruments like X-ray fluorescence (XRF), digital X-ray instruments, microscopes, etc., for destructive of non-destructive methods. After all, "it's better and smarter to prevent than repair…!"
5. Check for the unnatural language, logos, fonts of the printed text, layout of the information, and compare the product information against the original purchase order.
6. Gather, update and store what codes (marking, lot, date, shipment, bar, serial, etc.,) are to be inspected and confirmed them from each supplier/distributor independently. Even though the extra time is consumed here, it saves a lot of time in the next stages and more importantly the customers and the brand image are not hit.
7. Implement tracking system inside the supply chain such that every component is traced back to their purchase history, representatives involved and the date stamp.
8. Look for distributor's/supplier's certification, their revenue and history. Probably the preferred supplier's list, if maintained, can provide more details and pointers to scrutinize the authenticity.
9. If feasible, subscribe to the industry's available databases who maintain the overall reports and cases of counterfeits.
10. Implement stronger purchasing contracts that specifically deal with the clause for counterfeits and making the suppliers viable for product impoundment and financial losses.
11. Report the counterfeits to other buyers, stakeholders and criminal investigation authorities (GIDEP, ERAI). Do not return the counterfeit components to the seller.
Is Amazon the next big thing in the electronic components industry?
Since launching in April 2015, Amazon's new business-to-business (B2B) marketplace has been doing some tidy business. Inside a year, Amazon Business has topped $1 billion in sales and hit a month-over-month growth rate of 20%.
Amazon's progress should be worrisome for electronics distributors everywhere.
By empowering third-party sellers to reach new markets at virtually zero marginal cost, Amazon Business is growing rapidly and could easily lead the market by the end of the decade.
As the unit grows, Amazon Business is casting a wide net for B2B product listings, rather than concentrating on a single vertical, which means electronics and electronic components are already on its radar.
In tandem with Amazon's growth comes a wave of change in demand for B2B distribution at large. Customers increasingly want more price transparency and easier purchasing options, both of which Amazon excels at and which most established distributors have built their success on avoiding.
Amazon Business is not focusing on just a single market vertical but rather is successfully disrupting many industry verticals and has already taken strides in the electronic components sector. And with Amazon comes greater price transparency, sophisticated offerings as well as superior user experience.
Since passives such as capacitors and resistors are more standardized products and thus can be commoditized, Amazon can quickly leverage this to increase its market share by sourcing from many suppliers and third-party sellers, offering products with similar quality to reach new markets.
Does this mean catalog distributors would face heavy losses in the next few years? No, says experts. All the major electronic distributors are also authorised components suppliers and have strong relationship with manufacturers, which help in containing many supply chain risks for clients such as counterfeit materials, conflict minerals, material shortage, quality issues etc. Additionally, component distributors also provide various value-added services such as holding stocks for suppliers, educating customers and assisting in product design.
Here we present some of the leading distributors thoughts and their market and services:
MOUSER ELECTRONICS
Mouser is a company that's committed to stocking the newest components first, and more of them than any other distributor. The way we see it: having access to the newest products delivers a time-to-market advantage by offering more capabilities and features right at the start, leading to longer product lifecycles. In addition, new products are added as soon as they arrive every day, and end-of-life products are removed. All of which provides customers access to the newest products and technologies available for application design.
Mouser is your one source for semiconductor, electronic components and associated development tools for total project design. The company's expansive line card consists of semiconductors, optoelectronics, embedded solutions, sensors, LED lighting, power, as well as passives, interconnects, electromechanical, circuit protection, enclosures, thermal management and wire/cable products. In other words, whatever parts you need for your design, Mouser stocks it.
Mouser's success is based on a fundamental commitment to supporting the design engineer and purchasing community by having the inventory, the logistics and the commitment to provide the service that exceed customer expectation.
Customer Support
In recent years, the electronics component industry has seen a rise of counterfeit components penetrating the supply chain. All of our components are obtained directly from the original manufacturer or through authorized channels.
Our customers can be confident that Mouser Electronics takes every possible precaution to ensure they are receiving authorized, genuine components. Our commitment to delivering authorized genuine components for our customers across the globe from our manufacturers is central to our business. Mouser has adopted a zero tolerance Anti-Counterfeit Policy.
Mouser is an AS9100C certified distributor, earning the industry's top standard for quality and control, providing design engineers and buyers the assurance that their orders are traceable and genuine. As IESA, ECIA (Electronic Components Industry Association) and CEDA (China Electronics Distributor Alliance) authorized distributor, we are also a contributing member of the SAE G-19 Counterfeit Electronic Parts Committee that works to set standards for our industry.
Mouser Electronics is committed to gratifying and astonishing customers with our customer service excellence, order accuracy and on-time delivery. This is accomplished through our commitment to continual improvement of our processes, services, products and our people.
Innovation and Marketing programs
Technology is helping to make driving safer, staying in shape easier, balancing the electrical grid simpler, diagnosing medical conditions more precise, and so much more. All of these amazing developments begin at the component level, where tiny devices and computer programs work together to deliver solutions that were only recently just a vision. Mouser's Empowering Innovation Together™ program highlights many of these new advancements in technology.
The Empowering Innovation Together program has been one of the most visible and recognized marketing programs in the electronic component industry, featuring projects ranging from bringing superhero technology to life to 3D printing a semi-autonomous car with drone technology. The focus of this year's program is about solving tough problems that impact humanity as a whole. Visit http://www.mouser.com/empowering-innovation/ for more information.
Growth and future roadmap
In 2017, Mouser had revenue over $1.3B and the growth rate of India itself is over 30%.  We will continue to focus on our strength, which includes adding new manufacturers with the continuous invest in the latest technology into our linecard and introducing the newest products from our leading manufacturers to our customers worldwide. This year will offer many new opportunities in some key industries. With the growth of IoT, Augmented Reality, Artificial Intelligence and Virtual Reality, there will be new technologies introduced from our manufacturers around sensor technologies; the latest in power management; and of course, advancements in microprocessors. Automotive, factory and home automation will also continue to be emerging markets as more technologies are introduced to make factories, homes and vehicles smarter and safer. Engineers can depend on Mouser to be the first to stock these newest products.
Among the growing Maker movement, open source and development boards are key to speeding the time to market for the latest innovations. For the Pro Maker, it is very important for them to have access to the latest technologies, with no minimum orders, and to have the product in their hands the next day. This time-to-market advantage is something that Mouser gives to each and every customer, and it is something that is unique to our model.