Career options in Electronics & Communication Engineering-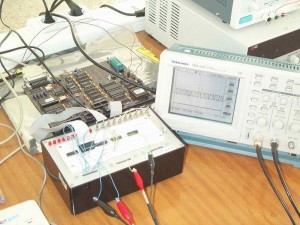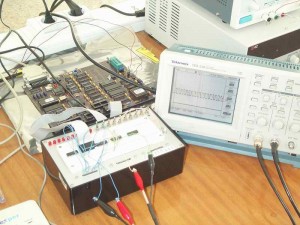 Electronic engineering, is an engineering discipline where non-linear and active electrical components such as electron tubes, and semiconductor devices, especially transistors, diodes and integrated circuits, are utilized to design electronic circuits, devicesand systems, typically also including passive electrical components and based on printed circuit boards. The term denotes a broad engineering field that covers important subfields such as analog electronics, digital electronics, consumer electronics, embedded systems and power electronics. Electronics engineering deals with implementation of applications, principles and algorithms developed within many related fields.
DIFFERENT PROFILES FOR ELECTRONICS AND COMMUNICATION ENGINEERING STUDENTS
India is amongst the fastest growing telecom markets, which has been adding over nine million new subscribers each month in the immediate past. This creates a strong opportunity space for electronics and telecommunication engineers. Graduates also have bright placement opportunities even in the IT industry, both in the software and hardware space.
India is emerging as a world class VLSI/Embedded systems hub. Electronics and Communication engineers of a high caliber can find jobs with entry level packages of Rs. 3.5 – Rs. 4.0 lakhs per annum ( with added specialization with large number of Multinational Corporations operating in India.
A large number of electronics and communication engineers can get jobs in government organizations like MTNL, BSNL, Civil Aviation, NPL, AIR, Posts and Telegraph Department, Railways, Bharat Electronics Limited and DRDO, among many others.
As an Electronic Engineer, entry level positions in Government departments are by direct recruitment through advertisements in newspapers. Selection to Gazetted posts is through competitive examinations conducted by Union and State Public Service Commission.
In the Defense services, young engineers start as Second Lieutenants. For selection into the Defense Services – Indian Army, Indian Air force and the Indian Navy, applications are invited through National Dailies..
Opportunities are multifold for Electronics and Telecommunication engineers. They are only limited by one's aptitude, training, and determination. Beginning with a minimum of Rs. 2.4 lakhs to Rs. 3.5 lakhs per annum at the entry level, bright students are able to secure even higher packages with specialized training in specialized areas like Mobile computing and VLSI Design.
There are many private companies in India which offer excellent career opportunities for graduates from B.Tech in Electronics and Communications. Communication, media and entertainment industry is the biggest employer for electronics and communication engineers. In India, the media industry and communication sector has grown rapidly after privatization and there are many private firms including some multi national giants like Vodafone, Star network etc who provide good career opportunities for electronics and communication engineering graduates. Other few sectors where B.Tech Electronics and Communication graduates can find jobs are:
• Telecommunication
• Software Engineering/IT
• Power sector
• Hardware Manufacturing
• Home Appliance and VLSI design, etc
• Television Industry
• Research & Development
The job profile of these engineers will generally involve setting up networks and equipments, process and maintenance of electronics gears and systems etc. Hardware firms like IBM as well as communication network firms like Nokia Siemens also take in EC graduates in plenty. Top notch IT firms also prefer EC graduates for software engineering jobs.