Corporate Diva' hosted by The Health of Women (H.O.W) Forum took place on the 24th February 2018, Bangalore. It is a unique platform that empowers a women@work to showcase the FEMPOWER in HER! A platform brings forth the strength, substance, calibre and intellect of women with beauty being one of the elements and not the defining element.
Vaishali Umredkar of Electronics Maker had a chat with Dipika Trehan, CEO of The HOW forum and 1st runner up Shweta Dhadiwal Baid, marketing professional from Renesas Electronics India to know more about this event and how it enhances the creativity and skill of working woman.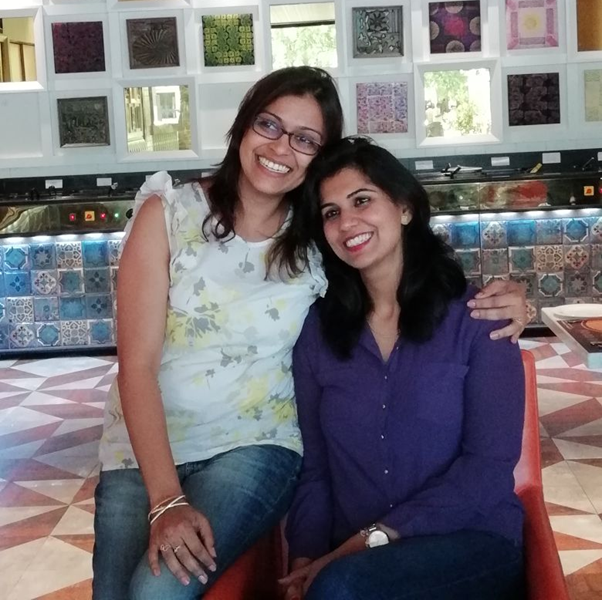 Dipika, congrats for the success of Corporate Diva event. Can you share more brief about this event and what was the idea behind?
<Dipika>The HOW Forum presents Corporate Diva is a unique one of its kind event that celebrates a woman for her intellect and calibre. This is done through a period of three months where participants are coached on corporate etiquette's, self-development, innovative thinking and thought leadership. This culminates in a finale in which the participants present their Shennovator presentations. The idea behind the curating and creating this platform is to bring forth the kaleidoscope of leadership qualities that women at work possess rather than celebrate them for mere physical beauty.
How it celebrates and talks about women achievements?
<Dipika>The event initially coaches and develops leadership quality in participants and then gives them a platform to show case their thought leadership and innovative thinking (from ideation to execution). The participants of Corporate Diva are brought on board after going through a rigorous selection process. Their work / personal achievements along with other skills are key elements of the selection criteria.
That's interesting. Tell us more about the winners and their selection?
<Dipika>The top three winners of The H.O.W. Forum presents Corporate Diva Edition 3 come from diverse backgrounds. While the winner Ms Kavitha Rao is an entrepreneur, the first runner up Ms Shweta Dhadiwal Baid, a seasoned Marketing professional and the second runner up Ms Swetha Rajmohan is a financial expert in a reputed MNC.
We had an eminent panel of jury that evaluated all the participants on presentation skills, creativity, content of their Shennovator idea, public speaking and stage presence. Top 10 participants then went into the final Q&A round, in which they were scored on the quality of answer given to the judges' questions, which reflected their knowledge, information on latest events and presence of mind.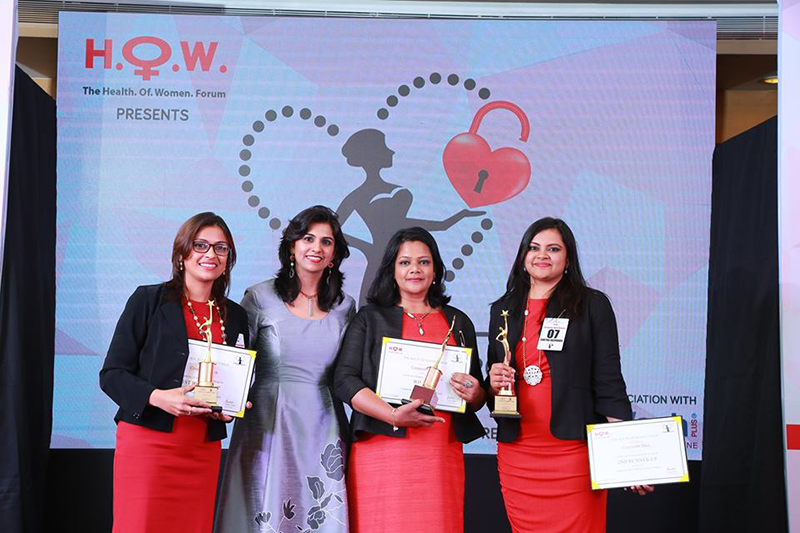 Congrats Shweta for winning this venture. We know each other from long time and I really feel great about you. What are your feelings on this achievement?
<Shweta> Like Roderick Stevens said "Faith in your own powers and confidence in your individual methods are essential to success." I feel truly rewarded for my hardwork, my dedication to realise an idea and my individual method, which was appreciated by the jury and audience at Corporate Diva.
The Shenovator Journey gave me a very structured approach to achieve the results desired and was able to identify my strengths and work on weaknesses. Interactions during sub-events brought great learning from a set of powerful women from diverse backgrounds and fields. It wasn't just about learning new techniques, but about learning values as each one of the contestant had something unique to bring to the table.
So what do you think about its importance to your career and future endeavours?
<Shweta> I consider Corproate Diva as an experience and a reward which is parallel to my career path. Its non-interfering, as when I decided on my career path, Corporate Diva wasn't on the roadmap (I dint know one day I will participate in an event like this). However, its certainly, enhancing and enriching my abilities and skills. The connections I made and the values earned here are forever to stay.
Dipika, what about this event success and future benefits to participants and winners?
<Dipika> Corporate Diva Edition 3 has been a roaring success. We have not only been applauded by our sponsors, jury, participants and attendees to event. But also the print and television media has featured us across various platforms ex Bangalore Mirror, Indian Express, News9, The Hindu etc.
In the last 4 months the Corporate Diva team has worked very closely with all the participants helping them discover themselves. They have been coached and mentored by leading experts to expand their horizons. Its indeed heartening to see that almost all participants pushed their own personal limits and did something new. This has translated in their personal development, enhanced their leadership skills and creativity.
Post event, The HOW Forum is also helping some of the contestants to take forward their ideas and ensure successful execution of them. The winners are now going to be brand ambassadors of Corporate Diva till our next edition
Great! Now a common question for both of you. What message you would like to share for woman working in corporate world and their strengths?
<Dipika> I feel that women at work are power houses due to their multitasking, time management and work life balance and may other such skills. However in their routine corporate life they are unable to productively bring forth their talents and creativity. Which Corporate Diva enables them to along with immense value addition.
<Shweta> "Go for It" the phrase I pick from the winner of Corporate Diva – Kavitha Roa. I would like to tell every women "Go For it" and for whatever makes you feel happy. There is immense pleasure in the phrase "I tried".  If the results are not as desired, there is definitely something to learn from the experience. In short, the way it works it – you believe in something – you see potential – you take an action – you see the result. If the result is not as desired – you modify your belief – you gather resources to enrich your potential – you take an action and see the result.
Success is not final, failure is not fatal, it is the courage to continue that counts!
This is certainly an inspiring conversation for the readers of Electronics Maker. We highly appreciate the idea of the Corporate Divas which is an effort to recognize the contribution of women@work.