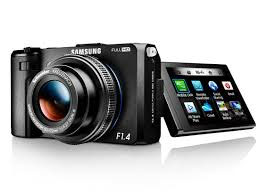 The Smart Camera Market deals with the development, manufacture and distribution of smart cameras which include varieties like the surveillance camera systems, smart vision cameras, smart video cameras, intelligent cameras, etc. Smart cams enable image processing to monitor industrial automation.
The Smart Camera Market has a vision of an intelligent camera system to work as a combination of a smartphone and smart video camera depending on the idiosyncrasies of each application. Smart cams not only capture a massive number of pictures, but they also help in acquiring necessary information from each picture taken. Hence, a smart vision camera or a smart video camera consists of 2 essential components: a standalone vision system as well as an image sensor to go along with it.
Scope & Regional Forecast of the Smart Camera Market
The development undertaken by the Smart Camera Market is to eventually replace human involvement with artificial intelligence via security cameras and smart camera systems. Intelligent surveillance camera systems have been an object of desire for manufacturing industries since the 90s. Significant advantages like capturing high quality images and their analysis for picking out patterns are simply not provided by conventional security camera systems.
Make an Inquiry @ http://industryarc.com/inquiry-before-buying.php?id=15139
The Smart Camera Market has ensured that modern smart cameras have an enormous hardware power for speedy processing which has been successfully integrated into various manufacturing segments. Various industrial processes like quality assurance, reading codes, verification, safety sensors, etc., are currently undertaken with the help of smart vision cameras.
The Smart Camera Market is currently dominated by demand emanating from the Americas with Latin America expected to exhibit highest growth till 2021 on the back of rising industrial technology adoption. It is followed by Europe whose Aerospace & Defense industry drives up the market demand.
Segmentations & Key Players Involved in the Smart Camera Market
According to IndustryARC findings, the Smart Camera Market can be broken down into various segmentations on the basis of –
Integration: Integrated Smart Cameras (Single Chip Smart Cameras, Embedded Smart Cameras, Stand-Alone Smart Cameras), Compact System Smart Cameras and Distributed Smart Cameras.
Component: Sensors, Digitization Circuit, Lighting Device/LED, Communication Technology and Storage Hardware.
Application: Security and Surveillance (Fingerprint Readers, Face Recognition), Traffic Surveillance, Robotics and Industrial Machine Vision.
End-Users: Aerospace and Defense, Public Places, Transit Facilities, Commercial Infrastructure, Residential Infrastructure, Industrial Infrastructure and Others.
Some of the key players involved in the Smart Camera Market according to IndustryARC are as follows:
Wintriss Engineering
XIMEA Gmbh
Nikon Corporation
Olympus Corporation
Panasonic Electric Works
Polaroid Corporation
Request Sample Brochure @ http://industryarc.com/pdfdownload.php?id=15139