India is one of the world's fastest growing market for smartphones as other major markets around the world are witnessing a slowdown. This coupled with the strategic push by the Indian government through various policies and incentives for manufacturing in India, we are seeing a rapid growth of smartphone manufacturing in India.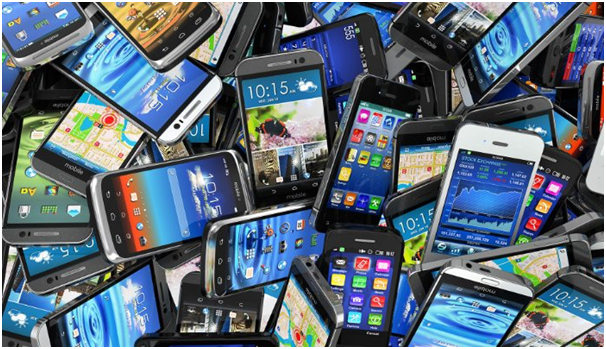 Prime Minister Narendra Modi has struggled in his campaign to bring more manufacturing jobs to India. But he now has an alluring incentive for technology companies to build more plants in his country: the fastest-growing smartphone market in the world.
India currently contributes only about 6 percent of the value of phones sold in the country through local manufacturing or assembly, but that contribution could rise to more than 30 percent in the next five years, according to a joint study by Counterpoint Research and India's leading management school, the Indian Institute of Management in Bangalore. The government should use the surging domestic demand to draw manufacturers that will make higher-value components, such as batteries, cameras and semiconductors, the study said.
India overtook the U.S. this year to become the world's second-largest smartphone market by users and is projected to generate a billion smartphone sales in the next five years. Yet the value added through local manufacturing is paltry compared with other countries like China and South Korea, where 70 percent and 50 percent of the work is done domestically, according to the research. Modi, who has made the Make in India program a centerpiece of his economic policy, wants more of those jobs if his country is providing such a lucrative market.
Apple Inc., Samsung Electronics Co. and Xiaomi Corp. have been stepping up their efforts in India as growth in the U.S., China and other markets slows. Apple CEO Tim Cook made his first trip to India in May and his company has been lobbying for the right to set up its own retail stores. Under current rules, companies such as Apple need to procure 30 percent of their components in India if they want to operate their own retail outlets.
The smartphones and feature phones sold in India over the next five years will together require more than $80 billion worth of components, up from the current $11 billion. If the country can move up the value chain from simple assembly to more complex manufacturing, it could take the domestic contribution to 32 percent by 2020, the researchers said.
India is also encouraging local manufacturing of components by raising import levies on components and devices. Apple is still contemplating India's retail requirements and has so far not committed to local manufacturing. However, Foxconn Technology Group, its leading manufacturing partner, has been exploring factories in India for Apple, according to local media.
Bottom of Form
The country has made progress in attracting more assembly plants. Before the launch of Make in India, the country had only two phone assembly facilities and that number has now increased to about 50 facilities. Eighty percent of those are local companies and 10 percent are each Chinese and Taiwanese. The plants assemble phones for the world's leading brands including Samsung and Huawei Technologies Co.
Counterpoint estimated that over 180 million mobile phones will be assembled in India in 2016, accounting for 67 percent of the total 267 million sold. This is a rise from 14 percent in 2014.
Here are some smartphone makers Q&A on India's smartphone industry and their plans.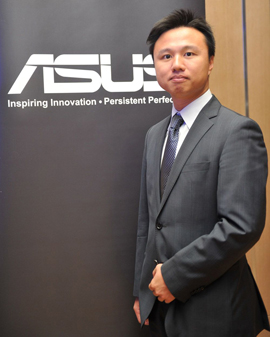 Peter Chang, Regional Head – South Asia & Country Manager, ASUS India
­­­­­­­­­­­­­­­­What are the key growth opportunities in the Indian market? How has the company leveraged these?
India is a dynamic market with tremendous growth opportunities, especially in the smartphone segment. Smartphones have become an integral part of our daily lives, whether it's for banking, shopping or even booking a cab. According to a recent report by Counterpoint Research, India's smartphone user base crossed 300 million in 2016. Not only this, Indian smartphone shipments grew by a sizeable 18% in the last yearas compared to the global market which grew by 3% during the same period. These numbers alone are testament to the potential of the domestic market. Furthermore, the government's push on digitization and incentives to boost local manufacturing are expected to further drive this segment in the country.
An important market for us, we ensure that all our products are tailored specifically to our audience. Whether it's the budget, mid-range or premium segment, there is something for everyone. Last year, we entered the premium segment with our Zenfone 3 range of smartphones.  Owing to the incredible response we received, we further expanded this range with Zenfone 3 Max and thereafter, Zenfone 3s Max. With each of our products, we have stayed true to our design thinking philosophy with elegant handsets that perfectly complement the consumer's lifestyle. Packed with powerful and advanced specs, we guarantee products that truly set us apart. Our growth in the country is testament to our commitment to research, innovation and, above all, our users, and we expect this to increase in the upcoming years.
What has been the response to your products in India? What are your current sales levels and future plans?
In India, we have received tremendous response for our products across segments, not just in metropolitans, but tier 2 and tier 3 cities as well. Through extensive research and development, every product that we launch is meticulously tailored to suit the specific needs of the consumer.
In 2016, we launched a series of products that won the appreciation of our consumers across the country. Launched at Zenvolution 2017, the Zenfone 3 series has been widely lauded for its design and engineering excellence. We understood that our users are always on the move and require smartphones that can keep up with them. We launched the Zenfone Max series which is equipped with a high capacity battery without compromising on other features. With 'smart' devices and IoT disrupting the market, we also expanded our line of wearables with the launch of the ZenWatch 2 and ZenWatch 3 last year. Through constant innovation, we aspire to increasingly provide cutting edge technology that wins the hearts and minds of our domestic consumers.
What are your views on the Make in India initiative? What are your manufacturing plans for India?
A global technology hub like India requires its population to utilize technologically advanced devices. In order to make these products accessible, it is important that they are manufactured in the country. Apart from catering to the increasing domestic demand, the government's 'Make in India' initiative was announced to develop the country's infrastructure and make it a global manufacturing powerhouse. Not only this, local manufacturing springs open multiple job opportunities for the large Indian population. Owing to this initiative, the country is likely to see an increase in investments and number of companies manufacturing within the country.
For ASUS, we announced our plans to 'Make in India' in 2015 to meet the growing demands of the Indian consumers for our cutting edge products as well as to further consolidate our presence in the country. We began with manufacturingZenfone 2 Laser andZenfone Go in Sri City, Andhra Pradesh. In 2016, we also started manufacturingZenfone 3 Max at a facility in Daman (Union Territory of Daman & Diu). Along with the demand, we expect the local manufacturing of our products to witness a significant increase in 2017.
What is your outlook for the Indian smartphone industry?
India is one of the fastest growing smartphone industries in the world and has surpassed the US to become the second largest smartphone market. Across the globe, smartphone players are increasingly looking for newer markets to set up their manufacturing units, with India becoming a favorable choice. As a result, the country has a mix of both international players as well as domestic companies that have mushroomed in different parts of the country. The future of this industry looks promising and ripe with innovation. In the coming years, the country is poised to witness an increase in investments as well as domestic smartphone manufacturing facilities.
We have always strived to be a pioneer in our field. We have introduced many smartphones with industry-first features in the past and, with innovation at the heart of what we do, will continue to offer only the best to our esteemed customers.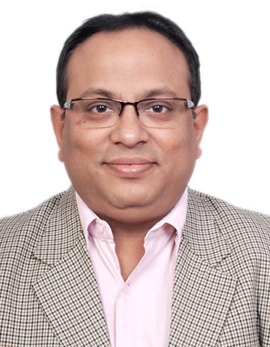 Sudip De, Director, Doel International Pvt Ltd
What are the key growth opportunities in the Indian market? How has the company leveraged these?
As you know, India is the second largest smartphone market in the world at present and the size is growing steadily. Next, in India still 60% users use feature phones and are gradually shifting to smart phones, offering a great future opportunity for several years to come. And also there are many new first time buyers. That is several new brands who want to make inroads into the Indian market. So we see enormous opportunity for smartphones in India.
What has been the response to your products in India? What are your current sales levels and future plans?
At present, Doel is not providing smartphones, but we are providing an interesting Smart Feature Phone (ET-106). This phone can be used as an ad-on to your current smart phone within the limits of your home or office settings by connecting it through Bluetooth and it works within the range of your Bluetooth—once you connect it to your smartphone, whatever calls you receive on your smartphone will also appear on your ET-106 and you don't have to pick your heavy, costly and delicate smartphone every time you want to receive a call, make a call, send an  SMS, etc. All the data that appears on your smartphone will also appear on your ET-106. Further ET-106 is light, slim and less expensive and it can run for 4 days on a single battery charge.
As our motto is to bring the future technology today, Doel will soon launch exclusive range of products such as VR Box, VR Head Gears and Bluetooth Speakers in the upcoming months. The products will provide real time and startling experience to the users.

What are your views on the Make in India initiative? What are your manufacturing plans for India?
Make in India is a good initiative from the central government which will generate extra employment to millions of Indians besides saving the hard earned foreign exchange. We fully support this movement. Anyway, right now only our Doel power banks are being sourced from Made in India manufacturers and other gadgets we are sourcing from different providers. In the coming years, we will gradually shift more and more to Made in India products.

 What is your outlook for the Indian smartphone industry?
As mentioned in Question No. 1, there are tremendous opportunities for smartphones in India for several years to come. We are very optimistic about the future outlook, though there are challenges like high competition, falling prices, shrinking margins, rapidly changing features & innovations, obsolescence, etc.