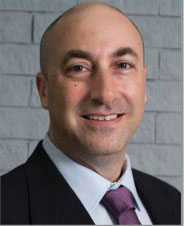 Today, most telematics hardware involves wired connections between a tracking device and sensors installed throughout a vehicle, which is expensive to install and prone to maintenance problems. To support the new Connected Cars and IoT initiatives of fleet management service providers, ERM has launched a new wireless connectivity product strategy. Eitan Kirshenboim, CMO at ERM Advanced Telematics speaks more in this interview about this:
Please elaborate on telematics trends and technologies evolving?
In the fleet management space, there are currently two main trends relating to telematics and the technologies that support advanced services. First, there is an increasing demand from fleet management service providers for expanded connectivity. Bluetooth communications technology integrated into telematics tracking devices are enabling new and improved fleet management services, e.g., applications such as Car Sharing services which let a consumer can rent a vehicle per hour using only a cellular phone to access the rented car. Also, expanded connectivity is allowing live video streams to be incorporated into advanced fleet management services. For example, in the public transportation sector, live video feeds can be streamed from cameras installed on buses and other commercial vehicles to central control room for safety purposes. The second main trend involves using telematics information and fleet management services to comply with new electronic logging device (ELD) regulations. These government mandates are expanding worldwide and require that specific commercial vehicles drivers should be able to immediately present their hours of activity, distances driven and other parameters. This information needs to be transmitted wirelessly and presented on a screen installed on the vehicle.
What is the impact of IoT and connected technologies on telematics?
Connected technologies are allowing many new and exciting applications to be implemented in vehicles. There can be more sensors deployed throughout the vehicle and more telematics Today, most telematics hardware involves wired connections between a tracking device and sensors installed throughout a vehicle, which is expensive to install and prone to maintenance problems. To support the new Connected Cars and IoT initiatives of fleet management service providers, ERM has launched a new wireless connectivity product strategy. Eitan Kirshenboim, CMO at ERM Advanced Telematics speaks more in this interview about this strategy and telematics trends and future outlook. information can be extracted from the vehicle for fleet management purposes and for the driver's use. The integration of telematics equipment with the vehicle's CANBUS network is allowing highly granular information about the diagnostics of a vehicle to be extracted and incorporated into fleet management services. As connectivity improves, this new telematics intelligence is becoming readily available in real-time and can be shared with additional devices and applications. At the same time, like all IoT situations, the new connected technologies used for fleet management services and connected car applications bring a range of cybersecurity vulnerabilities. These cybersecurity issues have been widely publicized and we have invested in developing solutions to properly address these vulnerabilities.
Tell us about ERM in brief and what are the products offerings?
ERM Advanced Telematics designs, develops and manufactures technologies and solutions for the connected car, vehicle diagnostic, telematics and vehicle security spaces. The company was established in 1985, is headquartered in Israel and has offices in India. ERM's solutions are based on multiple wireless connectivity technologies including cellular, RF, Bluetooth and Wi-Fi. ERM's wide range of state-of-the-art solutions enables greater protection and better management and remote diagnostic of vehicles, fleets and valuable assets. ERM's products offer s a wide variety of highly modular solutions enabling greater protection and management over vehicles and valuable assets, while lowering operational costs for both the service provider and the end customer. At the base of ERM's solutions is the company's StarLink line of location tracking devices. StarLink is designed as a modular solution to which add-on accessories can easily be added at any time for advanced services, including vehicle diagnostics, driver behavior monitoring and more. ERM's go-to-market strategy involves establishing partnerships with fleet management and telematics service providers. ERM sells its solutions to these service provider partners, who in turn install the company's hardware-based solutions on the vehicle fleets of their customers. In general, ERM's partners base their fleet management and telematics services on the telematics information generated by ERM's solutions. ERM has active partnerships with fleet management service providers in over 60 countries. Through these partnerships, ERM has installed its telematics solutions in over 1.5 million vehicles worldwide.
Tell us about your new upcoming product StarLink Tracker Wi-Fi and how it will helps?
StarLinkTrackerWi-Fi is ERM's latest telematics product innovationand we are working very hard to launch it before the end of this financial year. By combining vehicle tracking, driver behavior monitoring and connected car abilities based on wide band Internet communication using 4G, Bluetooth and Wi-Fi, StarLinkTrackerWi-Fi will significantly expands the service capacity of fleet management service providers and the value they can provide to their customers. Using ERM's StarLinkTrackerWiFi, service providers will be able to offer more advanced and sophisticated solutions that involves mobile apps based on vehicle data and driving behavior through Bluetooth connections to the device, wirelessly read from various BLE (Bluetooth low energy) sensors installed throughout the vehicle, streaming media for infotainment, Wi-Fi hotspots for the passengers and the ability to connect many types of wireless sensors. The Bluetooth and Wi-Fi connections created by this StarLink device will position fleet management service providers to incorporate IoT connectivity options for advanced telematics services and workflow processes.
What is your observation about India market and new opportunities?
In emerging markets around the world, there is a growing trend for regulations mandating that tracking devices are installed on the vehicle fleets of government organizations and commercial fleets. This is currently happening in India, Thailand and many other emerging markets. In the commercial sector in many emerging markets, location tracking services is a commodity and driver behavior monitoring has become a standard service, while improved CANBUS integration is enabling advanced diagnostic services to be rolled out. Many commercial customers want more from their fleet management service and are pushing the market towards high-end requirements based on these topics. In developed markets, there are similar requirements, but usually come as standards. More detailed government mandates are requiring Electronic Logging Devices to be installed on commercial trucks for specific drivers. OEMs in developed markets go even further with initiating new technologies as cyber protection and V2x and autonomous cars.
What are the key challenges that should be resolved?
Across all segments of the telematics industry, service providers must be in the position to create competitive differentiators in order to keep existing customers loyal and attract new business. This means that a service provider must have the underlying technology infrastructure to continually create new services and pursue new revenue generating opportunities and business initiatives. We are constantly approached by service providers that complain to us that they are using limited equipment and hardware that is preventing them from expanding their services and growing their businesses. Today, location tracking is a commodity service. Driver behavior monitoring services are common, although there are certainly different technological approaches that impact the quality and effectiveness of these services. Vehicle diagnostic services are expanding and can be a competitive differentiator for a service provider. Vehicle diagnostics services requirement special know-how for integrating with the vehicle's CANBUS. Strong connectivity can enable advanced services and complex workflow processes for specific requirements. However, before a service provider can think about new services, the company must use the correct technology that allows new features and capability to support new services to be efficiently added anytime.
What is the future outlook of telematics industry?
We see two main directions for the telematics industry going forward. First, with improved connectivity and better CANBUS integration, more and more sensors will be deployed throughout the vehicle. With better connectivity, the additional telematics information will become readily available to more applications and third parties, such as insurance companies, fleet owners and smart city control rooms or government bodies. Also, interaction between driver and the vehicle will become standard and will support vehicle management and operational activities, all in real-time. This new telematics information enabled by more sensors and improved connectivity will enable new services and eventually assist in making autonomous driving a reality. Second, car manufacturers are getting more involved in telematics. This is an area that we are getting more active in. By installing advanced telematics equipment during the assembly process, car manufacturers can extend their monitoring capabilities for quality assurance purposes as well as offer services in the aftermarket.