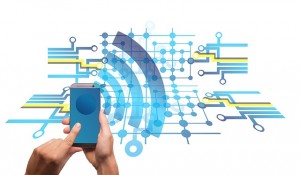 Connected devices brand BleepBleeps has developed a dental tool called Benjamin Brush, a brand of toothbrush that features kid-friendly technology and encourages children to brush their teeth, according to Digital Trends.
"As a parent I know it's difficult to get kids to brush properly — or even at all," said BleepBleeps founder Tom Evans in a statement. "We made Benjamin Brush to get everyone more excited for brushing their teeth and to encourage good brushing habits."
With the Benjamin Brush, users can download any number of songs and games from the company's digital store. Every song plays for two minutes from the brush's waterproof speaker, encouraging kids to keep brushing. It also vibrates every 30 seconds, so kids know when to start brushing a new section of teeth.
But the Benjamin Brush's features don't end there. Traditional toothbrush bristles are made from nylon, which can damage enamel. Nylon bristles also wear out easily. But the Benjamin Brush is one piece of soft silicon that's more durable, more hygienic, and gentler on teeth. About 75% of people don't replace their toothbrushes as often as they should, but silicone-based brushes last longer than nylon bristles and need replacing less often.
Although people may think that it is not necessary to emphasize dental habits until adult teeth begin to come in around age six, baby teeth act as placeholders for the permanent teeth, and damage to them can cause substantial problems later. Fortunately, the Benjamin Brush comes in two models, one equipped with omni-directional bristles that are designed specially for toddlers.
What truly makes the Benjamin Brush unique is its Sonic Vibe Technology. Other toothbrushes — both electric and manual — require at least a moderate level of movement and manual effort to achieve a thorough cleaning, but the pulses of the Benjamin Brush work to brush thoroughly and prevent common dental problems.
"High-intensity pulses sweep away plaque and push fluid between the teeth, which is way more effective in preventing tartar buildup and cavities than a regular old toothbrush. Though this cleaning may sound intense, the motor is gentle," writes Mashable.
One of the most similar products that hit the market back in the 2000s was Tooth Tunes, which played short clips of pre-downloaded songs. The Benjamin Brush is similar, but has a plethora of both 'smart' and dental technology added to it.
Even though BleepBleeps may be most favorable for children, its integrated music store, which is the first in any electronic toothbrush, allows for people of all ages to find, download, and listen to music they enjoy whilst brushing. New songs are added daily and available for $0.99.
Finally, the Benjamin Brush helps families compete together and turn oral hygiene into a game. Multiple brushes can be connected to the integrative BleepBleeps app, which then logs brushing time and earns users points based on duration and regularity of brushing. Children may even start to look forward to the twice-daily routine.
The Benjamin Brush is available for presale on Kickstarter. It's expected to hit the market January 2018 at a retail price of $89.
Ultimately, according to an AACD survey, virtually all adults (99.7%) surveyed believe a healthy smile is socially important, but it's medically important as well. There are countless products designed to make brushing easier, and as toothbrush technology continues to improve, the challenge for parents of instilling positive oral hygiene habits in their children will inevitably grow easier as well.