Analog Devices' military and aerospace product portfolio spans the entire signal chain—from precision sensors, signal conditioners, and data converters to microprocessor interface solutions and digital signal processors. ADI offers analog, mixed-signal, MEMS, and digital signal processing along with the expertise to help designers apply these technologies.
In the interview with Mr. Jon Bentley, Segment Regional Marketing Director at Analog Devices, USA and CM Menon, Regional Sales Director, Analog Devices (India) shares his views on A&D trends, markets and innovations in this space.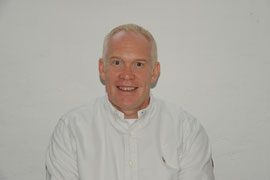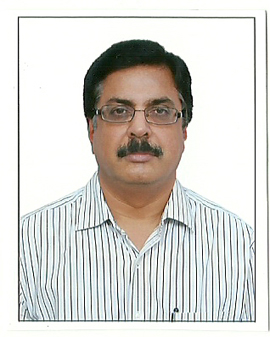 As your role is for aerospace and defence segment, what trends you are seeing in this space?

Most of the trends we see in A&D are in some way related to improvements in size, weight and power (SWaP). Smaller, lighter and more agile equipment, improvements in performance, higher levels of integration all at lower power levels are driving the need for new technology. This is where Analog Devices delivers value and helps our customers meet their challenging design goals, not only at the component level but more importantly with our solutions helping our customers optimize performance at the system level. An example is new requirements for Phased Array Radar driving improvements in integration and performance whilst solving power management challenges.
Analog Devices has been leader in providing A&D semiconductor solutions from many years, what's keep you ahead in the market?
An understanding of the A&D market, what challenges our customers face together with a solutions focus has been a cornerstone of our success. Our customers want to hear about how we can solve their difficult challenges. Having such a broad component play and being able to cover D.C out to 100GHz in frequency means we can offer complete signal chain solutions for their end applications. Our customers recognize this and it enables us to get into discussions earlier with them when they are planning new projects and influence their architectures up front.
Highlight your latest innovations in this segment?
Higher levels of performance and integration with lower power are driving many new innovative technologies and solutions for A&D applications. Examples are the highly integrated transceivers enabling customers to integrate sections of their discrete signal chains into a one component solution. Multiple giga sample per second (GSPS) converters that by offering much higher sampling and bandwidth capability enable our customers to do more in terms of direct sampling of the RF signals. Developments in our RF and uW product portfolio offering wider bandwidth, improved performance and channel density are addressing platform scalability challenges. Precision, highly integrated inertial measurement units integrating multiple MEMS based sensors are solving our customer's challenges where size and weight together with accuracies in movement are important. These are all examples of advances in innovation coming from our investments. Another area is that of "EP" or Enhanced Products. This initiative offers our customers access to new technology in the form of a higher reliability component that supports a -55 Deg C to +125 Deg C temperature range in a plastic package with a nickel palladium gold lead frame assembly, addressing Hi-Rel component requirements for A&D.
As you mentioned key trends in Q1 for global market, how will you compare it with Indian market?
We see similar trends in the Indian market however from an end application perspective the biggest opportunity we see is for Radar, Communications, Electronic Countermeasures and Satellites.
How do you observe the growth of A&D products in India? What are the key drivers?
The long term outlook for India is promising as our customers design more and more of our components into their end products particularly in the main focus applications of Radar, Military Communications, Electronic Countermeasures and equipment for satellites as mentioned above. As the make in India program gathers momentum we expect significant future growth in local revenue coming from the customers who are both designing and manufacturing locally.
How do you see the growth of RF & Microwave technology military market?
RF and microwave components are growing in importance in A&D. Many of the applications we focus on are seeing strong growth particularly in Radar, Communications, Electronic Countermeasures, Space and Smart Munitions as our customer's requirements drive for newer, smarter, smaller and more efficient end products. All these are seeing increasing RF and microwave component adoption. Leveraging our broad product offer into the solutions targeting these end applications is resulting in more designs using RF and microwave components contributing significantly to our overall growth.
Highlight ADI presence in India market?
ADI has had a presence as a preferred components supplier as well as a technology provider in the India market for over 25 years. Our customers include both private as well as government owned entities. We work closely with our customers by enabling them to develop solutions for the market by providing them with choice of parts from our wide portfolio of products. We also offer technical support to our customers through our team of applications engineers. Apart from our direct customers, we also have franchised distributors that serve Indian customers across all locations in India.
What's your contribution to the Military and Aerospace segment in India?
ADI serves customers in India that are into design and development of A&D equipment like Radars, Military radios, Electronic Warfare equipment and other Communication systems. ADI has been a preferred component supplier to these customers primarily due to our ability to provide our customers with a range of products (including MIL grade products) that suit their requirements, our high standards of quality and reliability that are of paramount importance to defense customers and the technical support that we are able to provide our customers through our team of applications engineers.