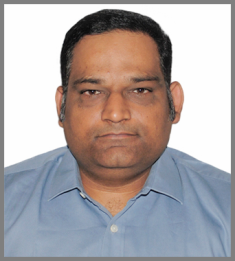 Aisen has been established under the aegis of Vishal Video & Appliances Pvt. Ltd., an INR 1200 Crore ISO 9001:2008 certified company reputed for distributing flagship products of several international brands.
In order to keep up with the credo of constant innovations, recently the company ventured into the manufacturing of electronic products like air coolers, LED TV and multimedia speakers under the brand name 'AISEN'. With several strategic tie ups and partnership in pipeline, AISEN aims to expand its product line across many categories in the future.
Under the leadership of Mr. Vinit Agarwal, the accomplished entrepreneur and the Director of Aisen India, embraces 20 years of successful journey in this industry. Vinit shares more about this venture in an interview with Electronics Maker.
1.Tell us about Aisen and its presence in consumer durable market.
Under the 1200 crore group company, Vishal Video & Appliances, one of the leading distribution House for Consumer Goods and Appliances, Aisen brings over 30 years of Industry experience to the Indian Consumers. Focused on creating products that enhances user's lifestyle, Aisen since its inception in 2015, drives one purpose; "offering the world-class technology with unmatched quality at the most prudent prices." The Brand started with Air coolers 3 years back followed by TVs and Speakers. Our wide range of products includes Evaporative Coolers (presence in both Blower and Fan Makes). LED TVs with range from 22″ to 65″ covering FHD, HD, UHD, 4K and Smart TVs. Very recently we have also built a strong presence in Tower Speakers & Home theatres (2.1,4.1,5.1 Channel). We will be entering the Washing Machinessegment by Mid July.
2.What are your online & offline channel strategies?
The percentage of total sales from online is growing, but you can't ignore the opportunity that offline still holds and for us, it's the offline Channel that drives the growth. We Think of it less as online vs. offline, and more like achieving a unification between the two. It's hard for retailers to get in front of customers, so the best approach is to connect the two, and create leverage through your offline channels.
3.What are your future plans for expansion of the product portfolio?
We are targeted to make our presence Pan India, also we are focusing to get into the complete segment of consumer durable categories in next 2 years. Currently we are launching Washing Machines in July and also planning to bring Air Conditioners in the market by end of this year. Also we are broadening our TV LED panel presence by introducing our 65" to 75" UHD TV panels. The diversification shall be our roadmap to the next level of growth.
4.How can Aisen be a game changer in the TV industry?
Aisen is transforming the consumer durable market in India, bridging the gap with cost effective prices and latest technology. Our products stand the testimony to the needs of the young audience. With premium tech at affordable pricing, we also give a promise of unmatched warranty service of 3 years. In fact, we are the only brand in India to bring 3 Years Warranty on TVs. With our innovative solutions, we are aiming to revolutionize the market in sync with the needs of the audience.
5.How is Aisen different than others?
With 35 years of experience, we at Aisen understand the needs of consumers in both rural and urban market. Our products are designed by keeping Indian consumers in mind, For example:- Our 22" TV model comes with DC input which will enable the TV to run on battery. The E-Share app brings you the real and hassle free experience of Smart TV features. Being a Make in India brand, we have a strong foothold bringing tailor-made solutions for the needs of the audience.
6.What is your targeted market share for the coming financial year?
As per the latest GFK report for May 2018, for Dehradun &Uttaranchal we stand at no. 3rd position with a 12.1% market share (LED TVs) in that region.  In the coming financial year we aim to bring around our presence in all districts in the country and aim for a 10% market share.
7.Tell us about your upcoming products.
This Month we enter Washing Machines and are also planning to launch Air Conditioners by end of this year. We shall also be broadening our LED TVs by introduction on 65″ and 75″ UHD Panels.
8.Tell us about your manufacturing capabilities and capacities. 
We are having world class manufacturing set up in Noida.  From 24~ to 55" screen sizes, we cater to the holistic needs of the TV markets in the plant. Our manufacturing facility is teamed with highly trained and experienced engineers and designers. The facility boasts of sophisticated machinery. Stringent quality control processes, cutting-edge technology and finest quality in terms of materials used help us produce truly world class products. We are having clean room for LED panel assembly and production line for finished good assembly. Every set manufactured, has ensured to pass through correct production process and tested and confirmed for all necessary tests and functions. Every set is passing through adequate quality assurance and control sothat product delivered defines consistent performance, safe & reliable performance.
Very soon, we shall be setting up a plant in Mumbai where we aim to manufacture 43~75" LED TV state of art facility with production capacity of 1000 sets per shift.
9. What are the major challenges faced by your channel partners?
Shrinking Revenue margin, is a key challenge in this competitive market which is not just for us but all Brands in this space. Another concern remains, the Channel Partner Marketing which does not just end at Marketing Material but also product training and incentives to encourage them consistently, bringing a constant source of engagement to maintain that motivation.
10. Where do you see Aisen in next 5 years?
Upgrading the technologies and offering a perfect mix of affordability and functionality, we believe customer satisfaction portrays a key role in our growth.Also, we have already stamped a benchmark of excellence, trust and innovation in the country.Our target is to become No. 1 Indian Brand in the consumer durable Market with presence in all the categories.