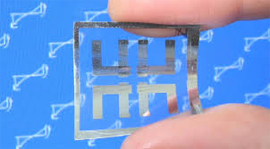 Rising applications of memristors in the various end user sectors is highly noted. This trend has lately been drawing a lot of sales to the global market with expectations of driving further revenue in the coming future of 5-6 years of forecast period. Investments in the market is rising owing to increased number of players taking keen interest in research and development processes in the memristor market. With growing improvements in the products, the market is set to witness huge growth during 2016-2021.
A memristor is basically an electronic device which regulates the electric current in a circuit and holds account of the memory of the amount of previous current flow energy. This research report on memristor market prepared by IndustryARC includes the demand, supply, production, scope of innovations, players understanding, segmentation, drivers, constraints and other market aspects.
Make an Inquiry @
http://industryarc.com/inquiry-before-buying.php?id=15092
The memristor has the potential to enhance several areas of integrated circuit designs and computing. The first memristor was manufactured at HP laboratories. Memristor can be made to perform in an analog manner. In order to provide digital memory, these can be used at their extreme values. Thus, it is creating large scope for the Memristor Market. High investment for development of powerful Memristor for futuristic computing experience will remain the key market driver throughout the coming decade.
Geographical Market Understanding:
Among all the happening investment in the global memristor market, North American region is noted to be investing the biggest amount, concludes IndustryARC which makes this the most dominant region. Research and development in North America will continue to add quality standards to the overall industry.
On the other hand, Europe is noted to be the next leading market- with the second largest market capital investment made from this region. Further, this industry has high scope in APAC region due to its high population. In terms of manufacture, China is expected to be a leading manufacturer during the forecast period of 2016-2021. Japan, South Korea, Taiwan is highly potential regions for extensive research and development of memristors.
Segmentation Brief Outline:
The Memristor Market is segmented into various categories in the IndustryARC market research report by type, by application and by geography.
By type: molecular and iconic thin flir memristor (titanium dioxide, polymeric and ionic, resonant tunneling, maganite), magnetic and spin based memristor (spintronic, spin transfer torque magneto resistance)
By application: nano electronic memories, computer logic, neuromorphic computer architecture, replacement of transistors, programmable logics, signal processing, neural networks, control systems, reconfigurable computing and brain computer interfaces
By geography: North America, South America, Europe, Asia Pacific and Rest of the World
40+ Industry Vendors Included:
Out of more than 40-45 key market players in the memristor industry, some which are included in this market research report by IndustryARC are as follows:
AMD Inc.
Hewlett-Packard
Samsung Electronics Co. Ltd.
IBM Corporation
Intel Corporation
Request Sample Brochure @ http://industryarc.com/pdfdownload.php?id=15092