The Samsung Galaxy S7 exploding battery debacle was one that did some damage to Samsung's reputation as a quality smartphone manufacturer. Samsung reacted swiftly and promptly by recalling all phones on the market and disabling phones of owners who were reluctant to send their units back to Samsung. It showed that Samsung was concerned with consumer safety and wanted to show that it was worthy of the trust of their customer base. But people still left for other manufacturers in search of a safe phone. Samsung wants to lure them back and they're doing it through these 4 features on the Galaxy S8.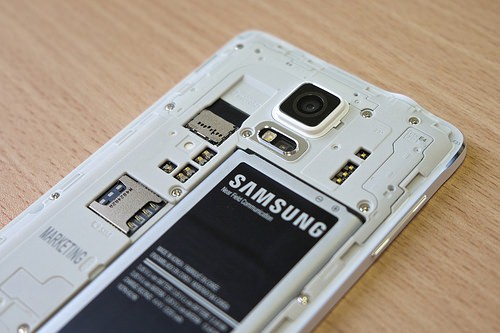 A Strong and Reliable Battery
This may be the most ironic feature of all, but it shows that Samsung is dedicated to giving customers a battery they can rely on. For starters, the manufacturer implemented an eight-step battery checking process at the factory level to prevent bad batteries from getting into phones. Another detail that now goes into batteries is the ability to go through more recharge cycles without losing capacity too quickly, preventing battery charge fatigue. Samsung says the battery on the S8 and S8+ will retain 95% of their capacity under normal charging and use conditions.
The 3.5MM Headphone Jack
This may sound like something trivial, but it's not. Apple and Google have abandoned the headphone jack in favor of making their phones as waterproof as possible. The problem here is that the move to eliminate the headphone jacks forces users to buy Bluetooth headphones to listen to their music and talk hands-free, something that's an inconvenience. Not everyone wants to deal with recharging headphones and wondering if the battery is going to die at the worst possible moment.
Samsung retaining the headphone jack on the S8 is a smart move on the part of the manufacturer. It shows that it's looking out for the best interest of its customer and their needs, something that many smartphone manufacturers aren't doing. This may seem cynical, but the fact of the matter is, Samsung retaining the jack is a move that will draw many people back who would otherwise buy an iPhone or Pixel.
The Infinity Display
Samsung's been known for its curved edge displays for a while now so the idea that this should bring customers back might seem odd. It's not the display but how Samsung has utilized the curved edge display. Creative engineering has put a 5.8-inch display into a phone that fits into the hand without strain. It does this by making the phone longer instead of wider, curving the display and a near-elimination of the bezels on the sides and minimal bezels on top and bottom. If you decide you want a display that's a little wider, you can get the 6.2-inch display to eliminate any potential issues with the display pillarboxing videos that are 16:9.
The S8 has a super AMOLED screen with a resolution of 2960×1440 for incredible clarity and sharpness. You won't miss details on this display! And you can watch your videos in all their glory when pairing the S8 with a 4G LTE network like T-Mobile's.
Qualcomm Snapdragon 835 Processor 
This is the best smartphone processor to hit the market to date. The Snapdragon 835 is 35 percent smaller and uses 25 percent less battery than its predecessors. In an era where battery power is maxed out and won't see much in the way of improvement, a powerful processor that uses less battery is imperative and the Snapdragon 835 delivers. The chip can transfer data from point A to point B at one gigabit per second, handles up to 32 megapixels of image capture with zero shutter lag, and renders graphics 25 percent faster than previous chips. There's a lot to like with this processor!
Samsung has done a lot to lure in customers that defected due to the battery issues of the S7. And it's hard to resist the sleek design, beautiful display, and incredible responsiveness that got packed into the S8. It's a winner for sure.