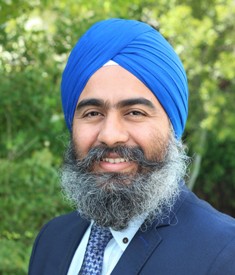 LTE chipmaker Sequans Communications S.A. and Sasken Technologies Limited announced a collaboration to bring new LTE devices based on Sequans' Monarch LTE Cat M1/NB1 and Cassiopeia LTE-A platforms to several vertical markets. These devices include narrowband LTE for IoT devices such as wearables, trackers, and sensors, and broadband LTE devices such as CPE and routers.  Sequans and Sasken have been working together to optimize their technologies to address new markets with customized features and functionalities.
In an interview with Mr. Ajit Singh, Senior VP and Head, Communications & Devices BU, Sasken Technologies shares more insights about this collaboration.
 With evolving 4G and 5G standards, understanding 3GPP is becoming increasingly important for firms in the mobile ecosystem. From automobiles, public safety, to IOT, and much more, an expanding number of industries are now engaging with the 3GPP ecosystem. Where do you see the road ahead for new features being introduced into the cellular system by 3GPP?
3GPP is converging many industries under the 5G evolution path. It addresses ultra-low latency, high bandwidth, optimized resource allocations, smaller coverage and larger coverage area to address high bandwidth services such as IoT. 3GPP is addressing the Automotive, Public safety, Railways and mission critical services that need ultra-low latency services with reliability. Satellite radio technology is also under consideration as aviation systems need seamless connectivity across Terrestrial and Satellite bearers. Smart cities, Smart devices, Smart agriculture, Smart industries and Smart home all need guaranteed services. Sasken with its deep expertise in 3GPP is helping several industry leaders in achieving their business objectives in this space.
Several industry players today are saying that India's rapidly growing 4G LTE market is becoming a massive growth opportunity for companies. What are your thoughts on this, and how do you plan to leverage this opportunity?
India is already in the LTE era as all operators have already rolled out 4G and most of the data is connected using 4G. One of the largest operators even rolled out VoLTE services. Sasken works with many global OEMs who have a significant play in the Indian market. We work with our OEM customers to ensure that their devices meet the Indian operators' requirements and shorten the time-to-market.
Given the latest announcement on your collaboration with Sequans Communications, can you give us more details on how you plan to address new verticals markets and bring in LTE devices?
Advertisement

It is very important to have a relationship with 3GPP supporting SoC (system-on-chip) companies. A large chunk of Sasken's revenue comes from the communication segment which includes commercial cellular, Public Safety, Railways, Automotive, Industrial and Satellite. Niche segments are adapting 3GPP technologies to reduce the development and maintenance cost significantly. However segments such as Satellite and Railways are not being addressed by tier-1 SoC suppliers. Our partnership would reuse the hardware platform and modify the software to meet the segment requirements. As the air interface is derived from 3GPP, the terminal cost and network cost reduces significantly. This will be of value to any customers in these segments.
What does this collaboration mean for Sasken as a company, and how does this joint venture help widen your market reach?
Common platforms would benefit operators, OEMs, NEMs and end users as the product development and maintenance costs will be low. We have a unique proposition for our customers to develop multi-technologies, Terrestrial and Satellite, supported on a single platform so that users get best performance and services with optimal cost. Single platform with different antennas would address different verticals such as big and small enterprises, Maritime, Aviation, and Vehicular segments of Public, Industries, Government and Defense. Most of the design is going to be reused across multiple customers which will reduce the time to launch services.