India 3D printer market to exhibit firm growth of 20% during 2014-19 as a result of increasing use for rapid prototyping and 3D modelling across industry sectors.

6Wresearch constantly tracks the India 3D Printer Market and recently we have come up with the New Report titled: India 3D Printer Market (2014-2019): By Application, Technology and End Use.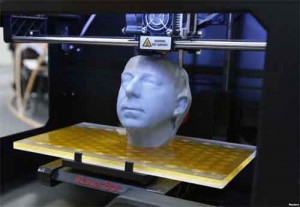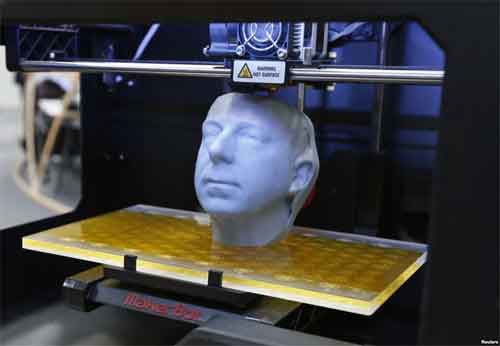 3D printers are emerging as key growing printers in global landscape. Although, the market for 3D printers is in the nascent stage in India, but holds immense growth potential in the coming years. These printers are used for designing 3D models of engineering designs, objects, prosthetics, implants, dentures, fashion accessories, art, and decoration articles.
According to 6Wresearch, India's 3D printer market is projected to grow at a CAGR of around 20% during 2014-19. In India, prominent used 3D printing technologies include selective laser sintering, stereo lithography, fused deposition modelling, and polyjet. In India's 3D printers market, fused deposition modelling based 3D printers have accounted for majority of the market revenues on account of its ease of usage and affordable price.
Wide range of applications, increasing usage in orthopaedic/prosthetic goods, and expiration of key technology patents have been identified as key driving factors in the market. Low degree of awareness, high capital cost, and complexity of use in manufacturing large size models are some of the restraining factors in the market.
Opportunities for 3D printing have been identified in organ replacement, furniture modelling, educational models, fashion & apparels, animation and gaming, chocolate and drug printing. Latest trends in the market are assembly of low cost 3D printers, joint replacement, customized footwear designs, and interior decoration.
In India's 3D printers market, commercial segment leads where majority of the demand for these printers are emerging from commercial segment including healthcare sector, architecture, educational, art and craft, and other 3D printing service provider companies.
Private usage of 3D printers in India is yet to gain considerable adoption due to lack of awareness and their expensive characters. On the other hand, in industrial application these are used in the areas of automotive, aerospace, construction, and others. These industries majorly utilize 3D printers for prototype generation, creation of complex shapes and geometries, and customized designs.
Electronics application including circuit board printing, gaming consoles design, and design of other electronic goods constitutes largest application sector of 3D printing followed by automotive, industrial, medical, aerospace, and others. With advancements in technologies, new printing material development, evolution in design software, and 3D scanning devices are expected to extent the usage of 3D printers in various applications.
Globally established companies such as Stratasys and Optomec have partnered with Indian based technology companies for increasing their customer base. Other established global players in 3D printing industry include EOS GmbH, Ultimaker, Object, 3Digiprints, Arcam AB, Exone, and Voxeljet. Major players active in India 3D printing market space are namely Altem Technologies, Cycloid, DigiTech Systems, Imaginarium, Brahma 3, KCbots, and J Group Robotics.